This bright and easy lemon and strawberry jam is a perfect spread for your brunch toast or pancakes.  It's also a tribute to my babushka's golden heart and her love filled life.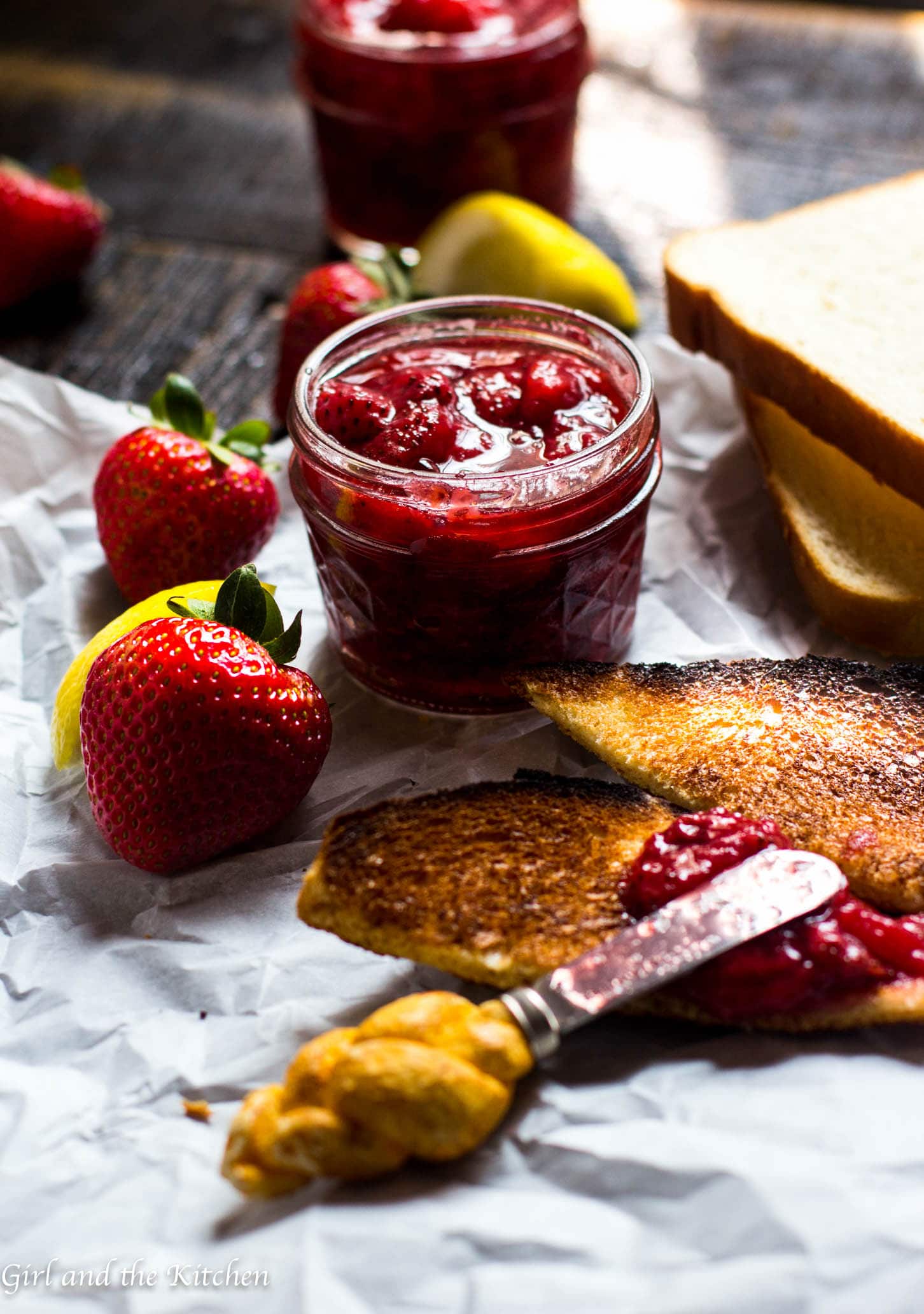 I write this post with a heavy heart and tear-filled eyes.  A few days ago, while everyone was celebrating with tequila and beer on Cinco de Mayo, I was sadly mourning the loss of my beloved babushka.  My babushka took her last breath at 7:20 am this past Thursday May 5th.
She was my last connection to my mother who I lost 14 years ago.  She told me stories of my childhood, she gave me endless amounts of love…sometimes it was tough love and sometimes it was warm, but it was always love.  She was the most selfless, caring and loving person I have ever known.  She would give away the last dollar to her name to buy my daughter a toy.  She always said, I don't need much…I live for the happiness of my children.  By children she meant all of us, children, grandchildren and great grandchildren.
I considered her life a blessing given upon us.  She was an angel on earth, selfless and caring in all her glory.  She lived a life full of angst, sorrow and sadness and yet was still able to give us all the love in the world.
And so with this post…I will do my very best to honor her in the best way I know how.  With stories, heard from her, written by me.  I will tell the stories that need to be told.  People who hear babushka's story tell her that she should have written a book…but she never did and hopefully at least my story telling will pass on the story into some of your hearts and maybe help heal mine.
I learned my jam many years ago, from my maternal babushka, meaning grandmother in Russian.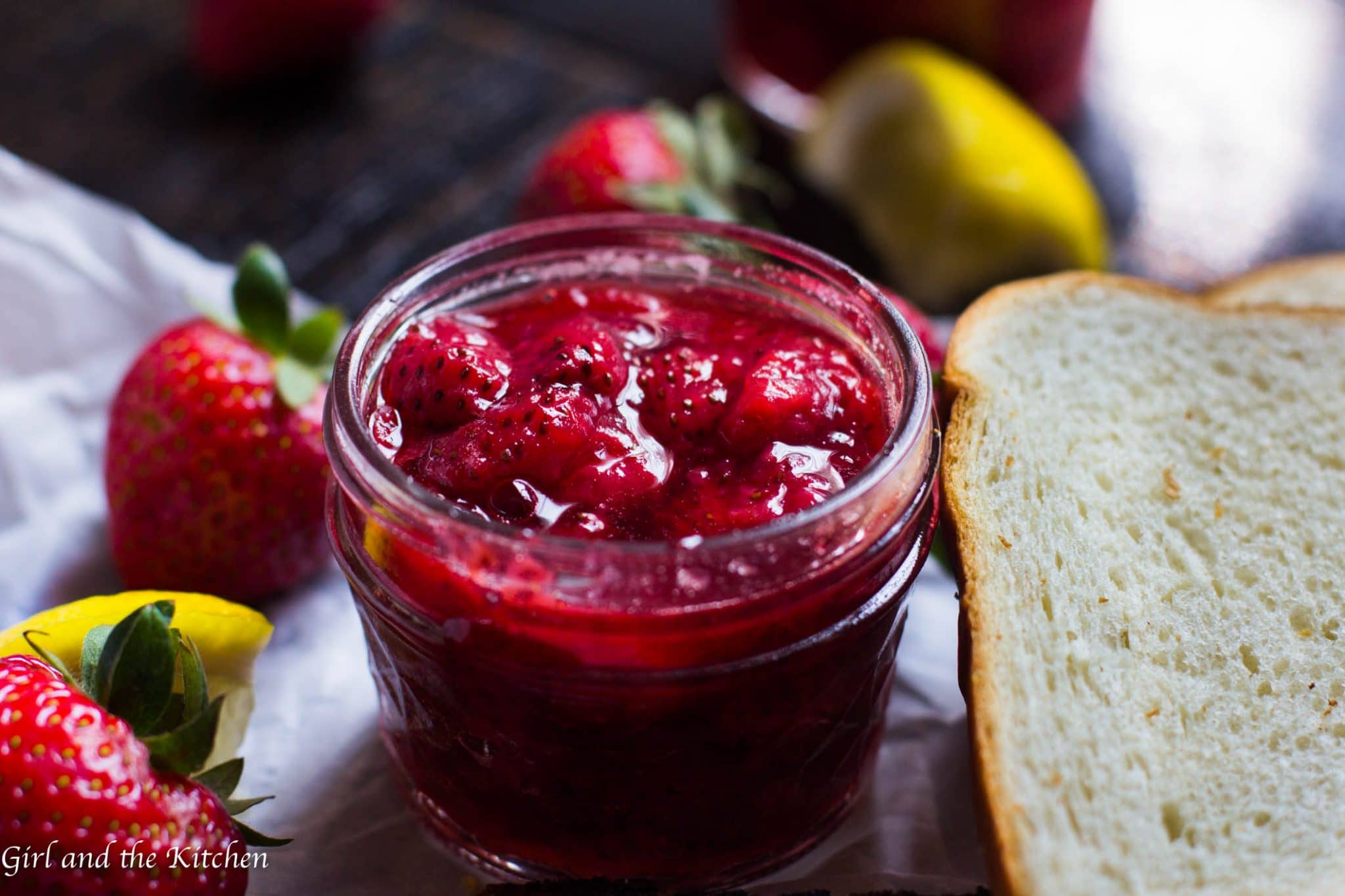 Time for our Russian language lesson of the day.  It is not pronounced ba-BOOOOOO-shka.  It is pronounced Ba-bush-ka.  It's a word.  Not a sentence.  Please do not drag out the middle syllable. Thank you.  That commences our lesson for the day
My maternal grandmother is one of those  grandmothers who has lived 1000 lives in one.  Who has survived tragedy, famine, unbearable losses and then had to start all over again so that she can build a better life for her family.  To give her just a few sentences is a huge dishonor and actually quite impossible…nonetheless I will try, and hopefully through my meager words you can share my love for my babushka with me.
My babushka was born as Sura Stein in 1925 in a rural town of Moldova.  Back then Moldova was under Romanian rule, so babushka only spoke Romanian, Moldovian and Yiddish, not a lick of Russian.  She had a quiet childhood along with her older sister Anna and was raised by her loving mother.  A woman who had a heart of gold and always did all in her power to help people in need.  And she instilled the same in her children.  Teaching them to always share with the ones less fortunate and that even when the heavens do not seem like they have cracked a smile, they will always nod your way if you are kind to others and yourself.
At the tender age of 16 when the Germans came to occupy Moldova and the genocide began, they and a few other refugees fled from their homes with only one suitcase between the three of them and hardly enough money for a few days to live on.  They partially walked, partially rode the train.  Babushka told me that along the way she remembers hiding in the trains, praying that the Nazi's did not discover them all while ducking from the bomb raids in the air.  They finally made their way to Northern Russia; a freezing ice box of a place.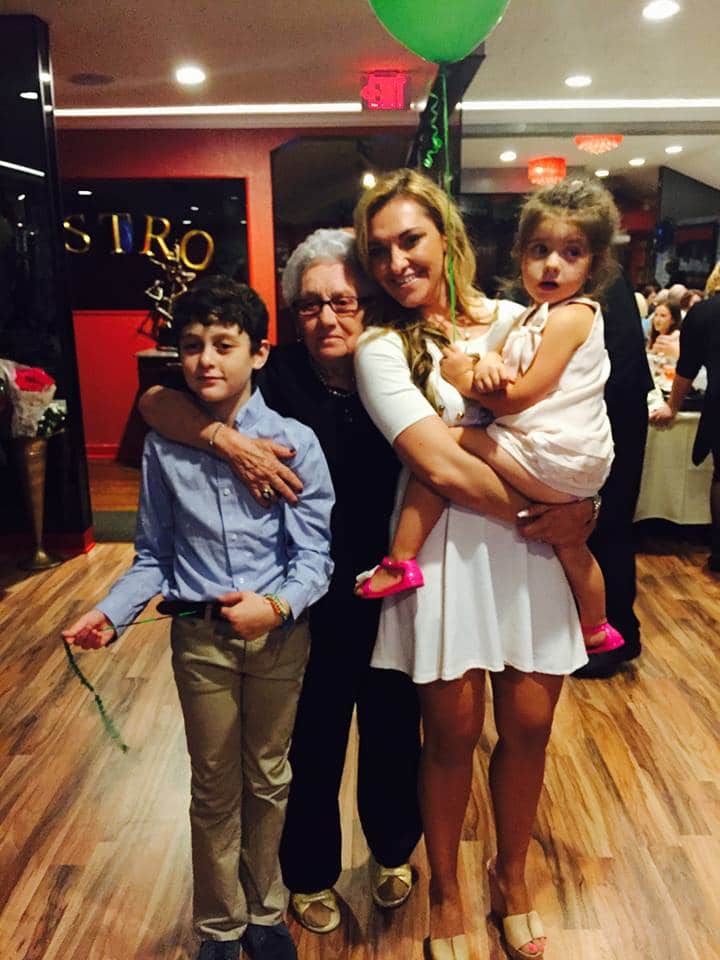 For five years, babushka and her family took odd jobs here and there.  Moving around from Northern Russia, to Uzbekistan, to Ukraine and then finally back home to Moldova.  Babushka told me stories of how she learned the kindness of others back then, how a simple notion of someone's good heart got them through some of the darkest and coldest days.  She and her sister were blessed to be able to go to night school and learn Russian so they can be the breadwinners for the family.  Babushka's stories always leave me in awe of how a person of only 16 can survive something so tumultuous and persevere to become this amazingly wonderful and loving human being.  And yet, she always adds her funny stories and anecdotes that somehow peek through the heartache.
She says that during the day her sister and her would work on farms or factories, wherever they could earn a living and at night they would still go to dances.  They did not have the latest fashions or sometimes even a pair of shoes but the local girls would invite them and share all they had with them.  And for one night babushka would feel like an ordinary teenager, dancing late into the night, forgetting tomorrow.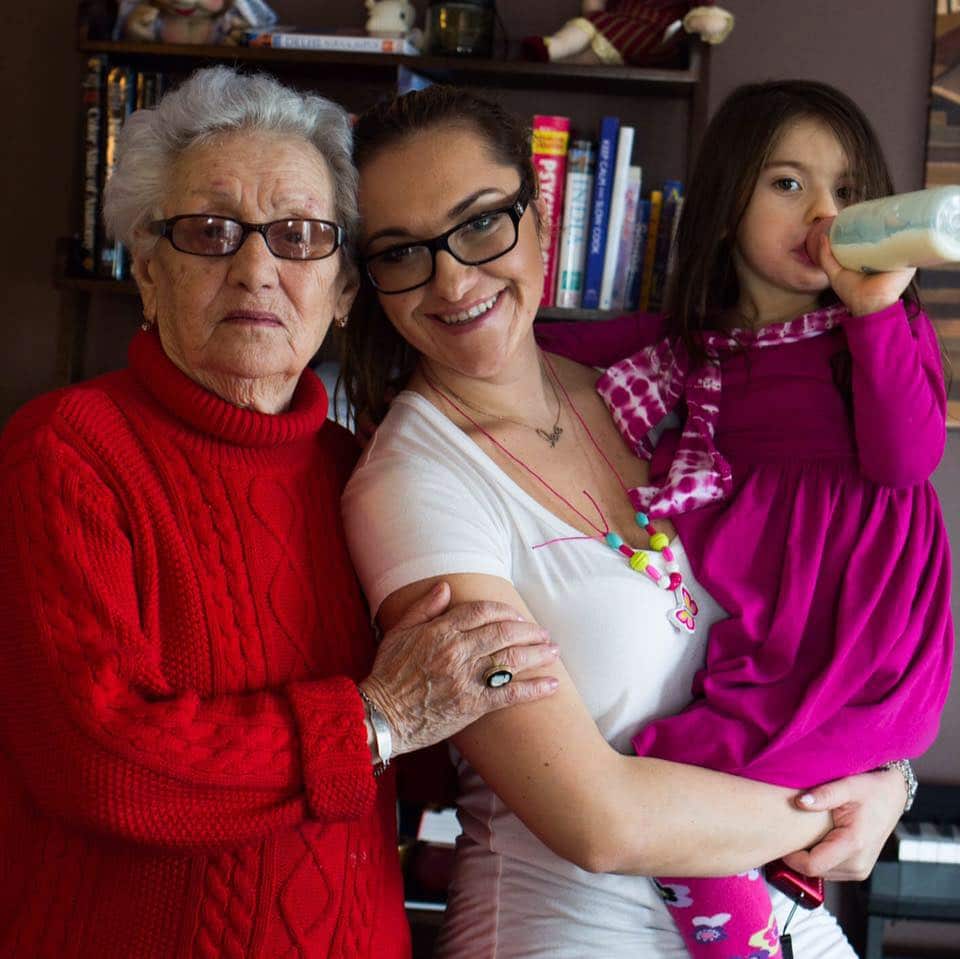 Years later, babushka married and had two daughters, Mara and Dora (my mom) and later she buried her husband and became a widow at the young the age of 52.  She never remarried or even dated,  instead she moved in with my family and helped raise my brother and me.  When my mom told her to go and start her own life, she said that she would never leave my mom alone to raise her kids.  She cooked for us, cleaned for us, read to us and bought us everything we wanted.  She once dragged a 50 pound bike for me across 3 busses and countless of miles on foot, just so I could have the newest bicycle around.
I remember sitting in Moldova as a young girl and watching television at night with my dad and suddenly a sweet and fragrant aroma would fill our house.  Then suddenly babushka would appear in the doorway and give my dad his snack of a fresh baguette, half and half (instead of milk) and her homemade strawberry and lemon jam that had been permeating through the air only minutes before.  She and my mom would then start the canning process and can the jam to be enjoyed in the colder months when strawberries were nowhere to be found.
My babushka is one of the most influential people in my life.  She gave a piece of her heart to my brother and I and even with all the sorrow that touched her life she still manages to persevere and still lives for her grandchildren and great-grandchildren.  Until her last day on this earth, she asked me if I have enough money and if I have food in the house to eat.  Every once in awhile, she would sit down with me and tell me tales from the past and she told those stories as clear as if they happened yesterday.  Babushka asked me every day what I cooked and how I made it and we shared recipes and stories.  It was my way of connecting to her past.  And it still is.  Perhaps through my recipes babushka lives on within me.   And perhaps it will take a long time for my heart to be healed and surely she will always be missed.  A piece of me will always want to call her and tell her the new recipe I made or the latest family gossip or the best contestant on Dancing with the Stars (her favorite show).  But in my heart, I know she is here, her spirit her love and her heart is still around her.  And instead of losing a grandmother on Earth…I believe I gained another guardian angel up above.
This recipe shows the genius of babushka.  How brilliant to combine citrus with berries.  Instead of rhubarb babushka used the tartness and strong citrus notes of lemons to liven up these strawberries.  I remember after making this jam for the first time, I called her up and told her how I remembered her making it for my dad and how it is still one of the most requested recipes from my clients.  Babushka went silent on the phone and then said, "You should sell it!  At least make a profit from it!"  No, I won't sell it, but I will share it.  Enjoy all, from my babushka's heart to yours.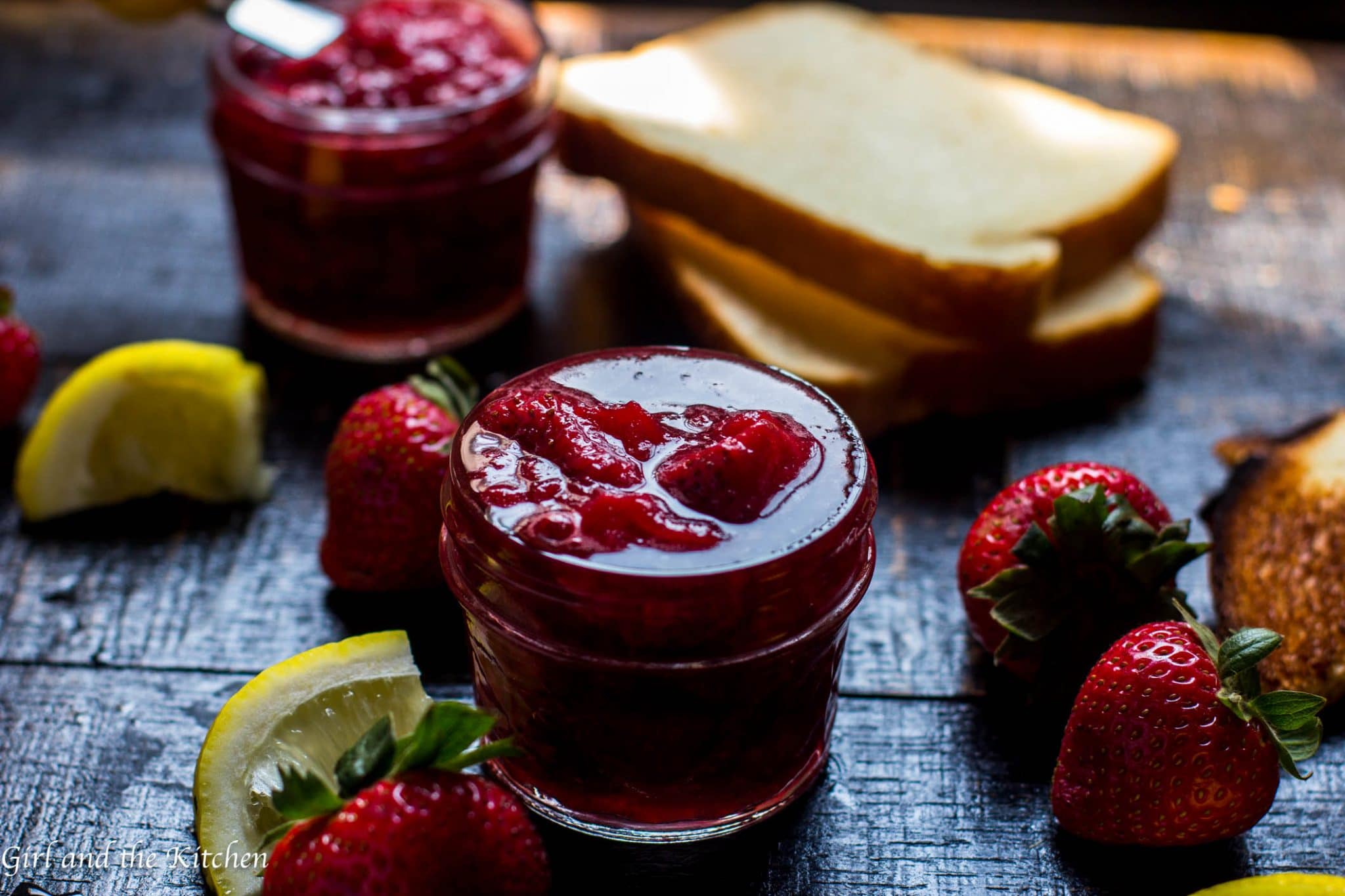 Print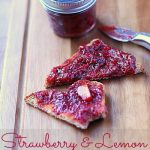 Lemon and Strawberry Jam
---
Description
This bright and easy lemon and strawberry jam is a perfect spread for your brunch toast or pancakes.
---
4 pints

of fresh strawberries (hulled)

2 cups

of sugar
Rind and Juice of 1/2 a lemon

1 cup

of water

1 tsp

of vanilla extract
---
Instructions
Combine all ingredients in a large pot and bring to a boil.
Stir to combine all the ingredients. Taste as you go. You may want to add more sugar or lemon juice.
Reduce heat to a simmer and let simmer for 45-60 minutes, stirring occasionally.
Once desired consistency and flavor is reached, turn off heat and cool.
Category:

Dessert

Cuisine:

Russian