15 Passover Recipes You'll Want to Make All Year Long
These Passover recipes are delightfully simple and perfectly delicious to eat all year long. A perfect comforting meal for any Passover Sedar or any other weekday dinner!
Passover is my Holiday
Years ago, when we first moved into our first house, I decided that Passover was our holiday. It seemed that it was enough time for me to recover from New Years (also my holiday) and a great start to what was about to be the BBQ/Grilling season (also my entire season).
Passover always seemed like a perfect start to the spring and I always loved to celebrate it with the perfect combination of fresh and bright flavors and earthy spices. A way to say good-bye to the cold and yellow to the freshness of the spring. These 15 Passover recipes are tried and true not only by me but by every one of my company chefs and many more of my clients.
These Passover recipes are so much more than JUST Passover recipes. They are recipes that you can use on any weeknight, weekend or holiday in any season. They can be dressed up for Passover or dressed down for Thursday night dinner.
These 15 Passover recipes you WILL want to make all year long!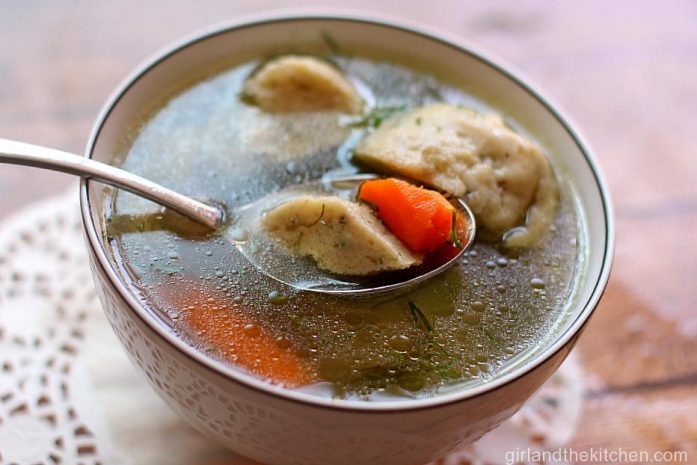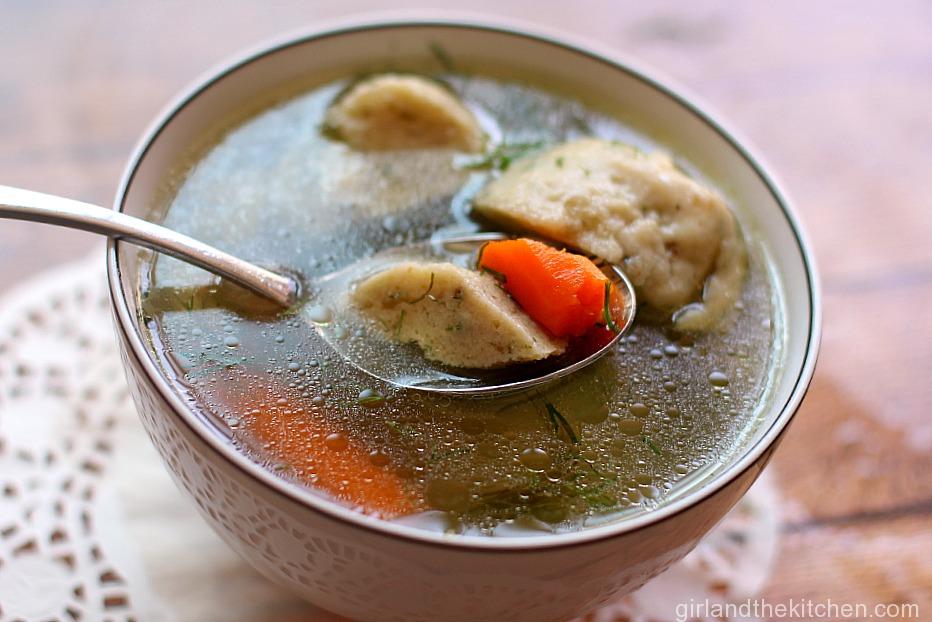 This may not be the star of the show…but it is always an opening number. It warms you up and gets you ready for the remainder of the dinner.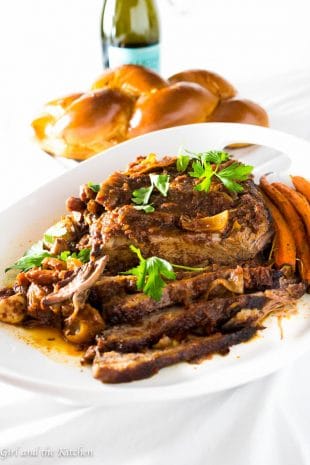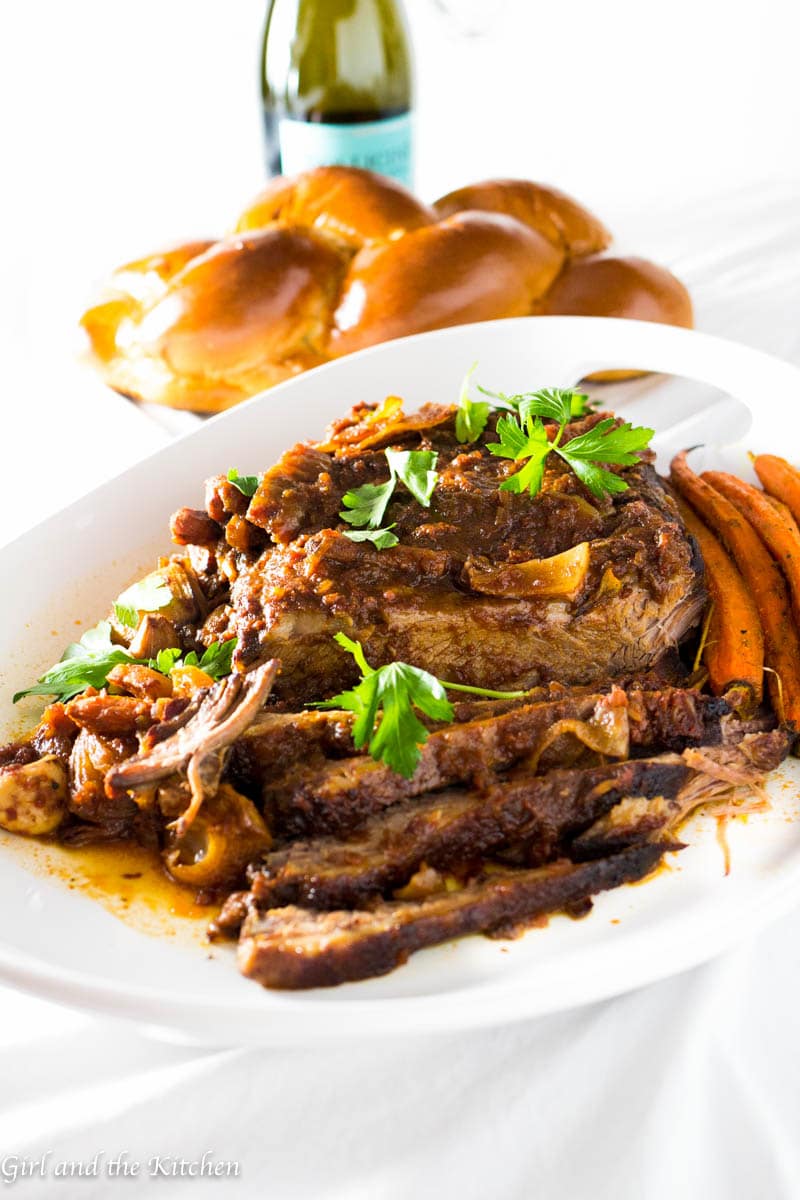 There is a reason this baby is called the star of the show. Because it REALLY is! I swear every time I make this brisket it is always so impressive to me that this came out of MY oven. I know…even I am impressed! Low and slow cooking was never my forte, so when I came up with this brisket that is so ridiculously easy, incredibly well flavored and perfectly cooked I smiled in glee.
BUT most importantly guys… my brisket is FREEZER ENCOURAGED, I am not trying to sound crazy here. I ENCOURAGE you to make this. Something magical happens with it when it's frozen and then reheated…and perfection is achieved. Trust me it's the real deal.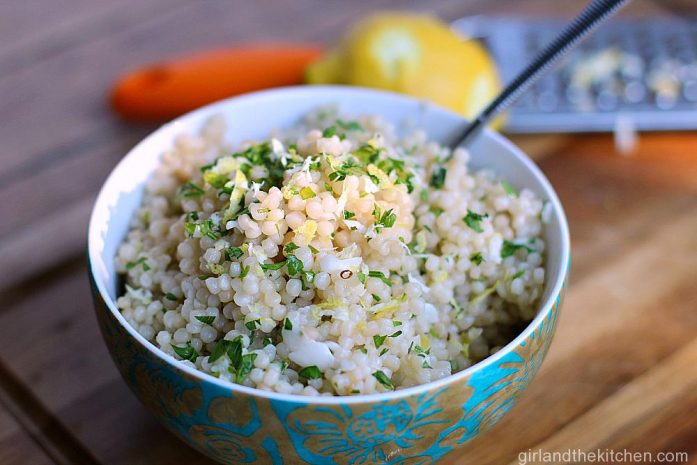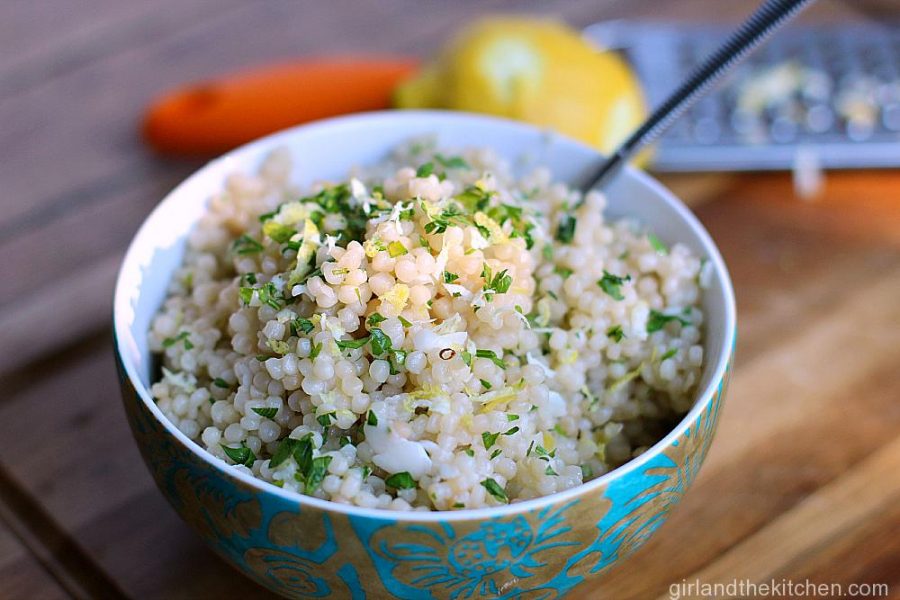 This cous cous is such a perfect side dish for any protein on your table or great on its own! Plus you can make it a day before and reheat it with a little extra butter before serving. Or since it only takes 10 minutes to make… Just make it right before serving. Cut up all your aromatics first and put them on the side. Then when you are setting the appetizers and soup out, get the cous cous going and it will be ready right when you are ready for the entree.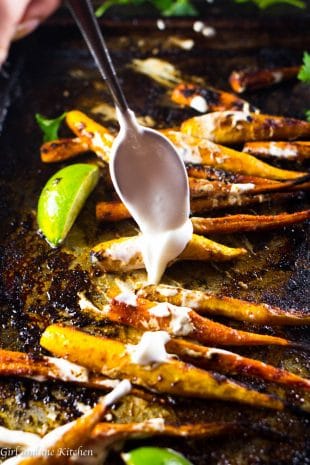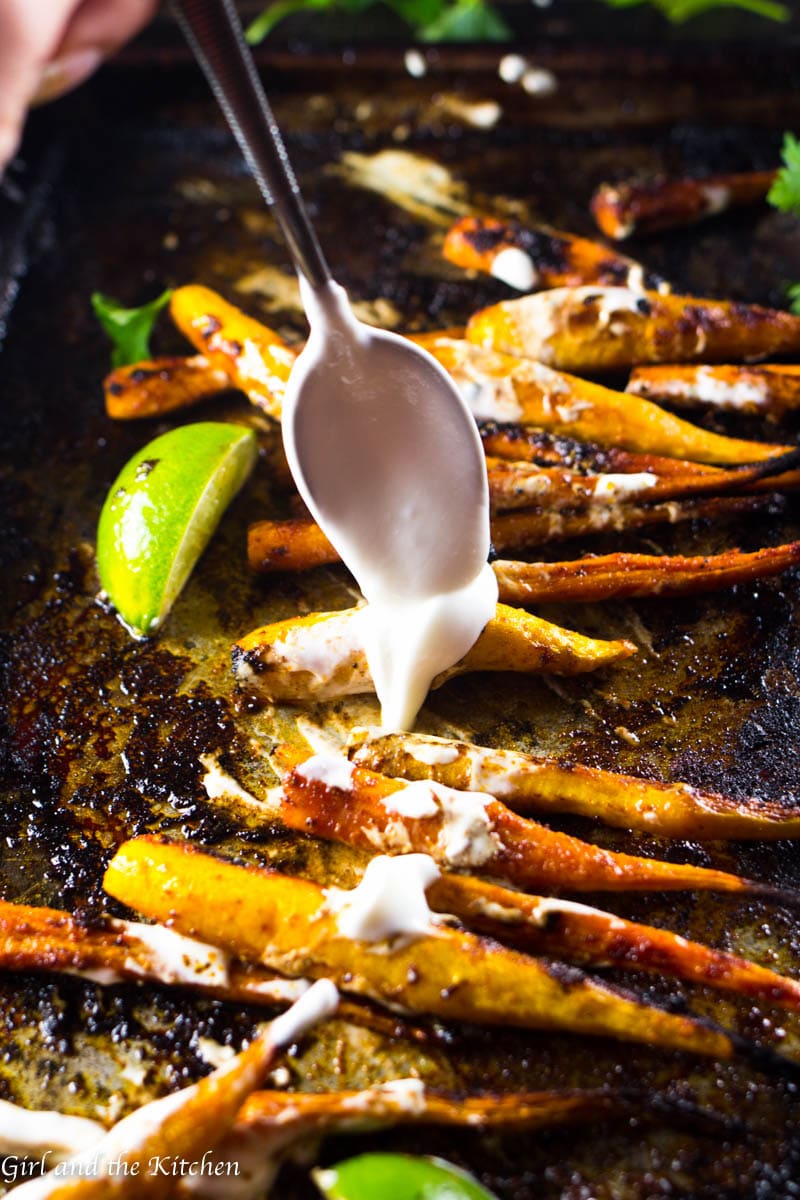 These just go so great with the Thomas Kellar Chicken and with the brisket. Plus they are EVERY vegan or vegetarian's dream! And they also are made ahead of time and reheated the day of.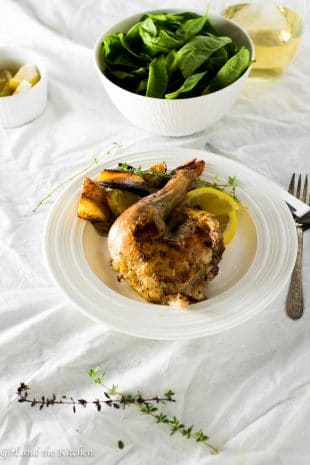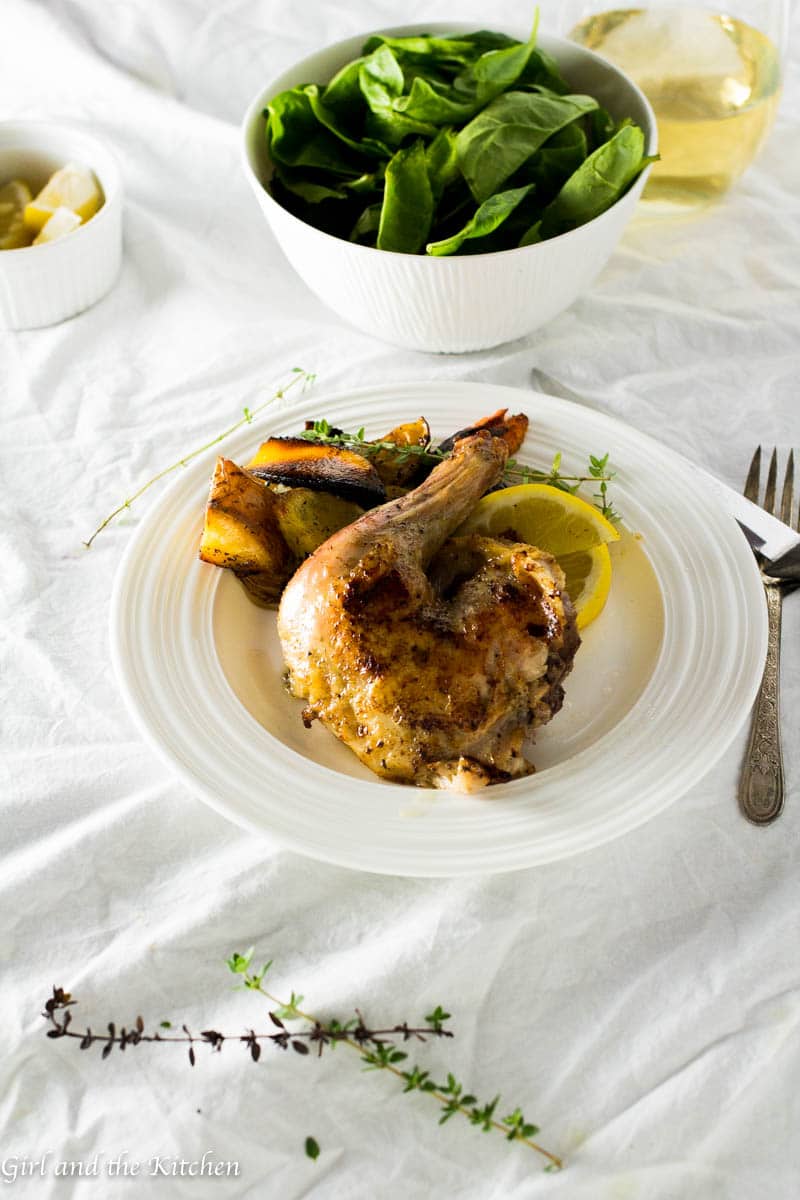 Passover almost always calls for some sort of chicken recipe. Prepare for the easiest, juiciest and most delicious tasting roast chicken you have ever laid eyes on. This classic Thomas Keller roast chicken recipe is based off 3 ingredients and one pan! Chicken was never this simple or this perfect!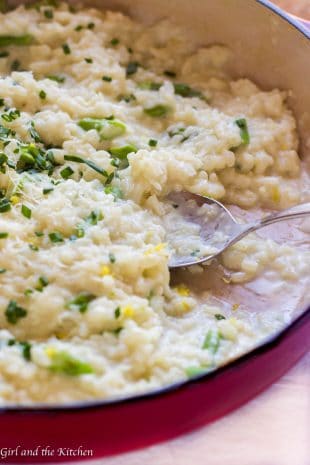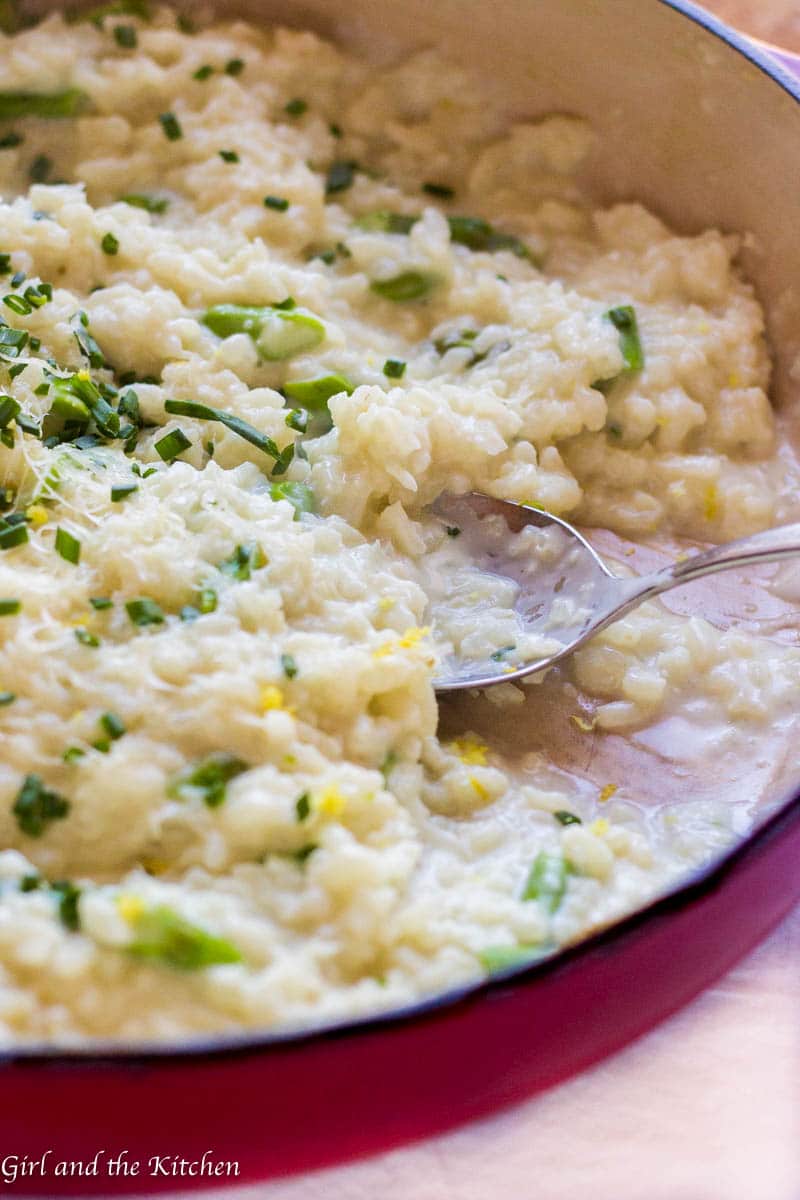 Risotto will always be my go to at ANY restaurant or any party. If it is on the table it's going in my belly! This classic super creamy Parmesan risotto recipe that features a simple no-stir method! Take all the guess work out of this recipe with this ridiculously simple method.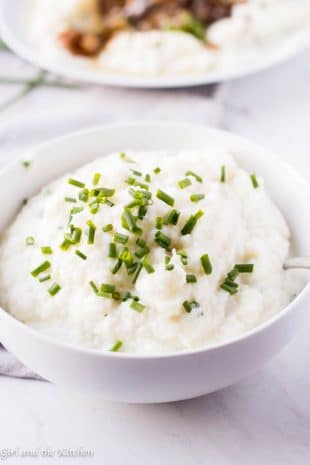 Sometimes we need something a little lighter but still satisfying. This super creamy mashed cauliflower puree is better than potatoes! With plenty of garlicky flavor and none of the carbs, these delicious side dish is the perfect add on to any guilt free dinner!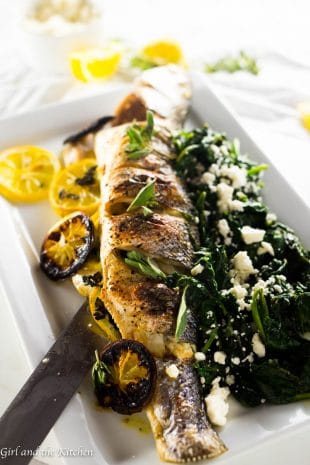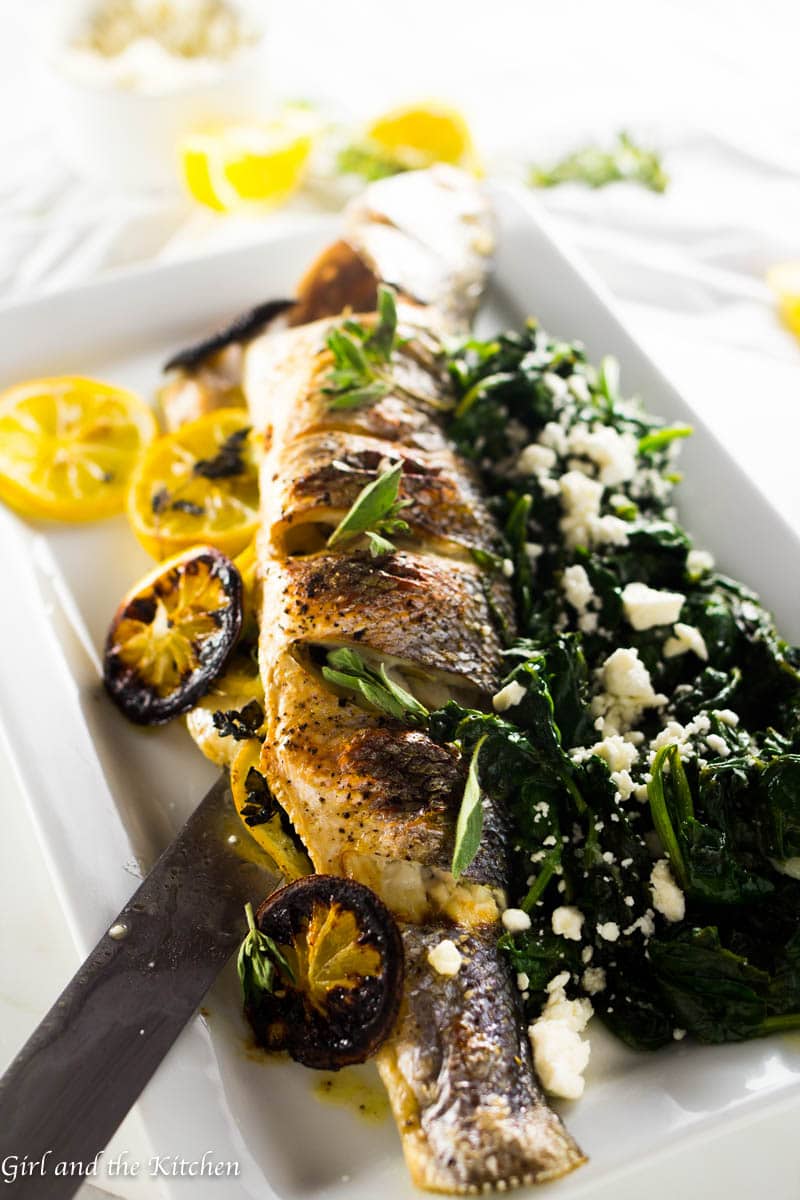 A whole fish is always super impressive and beyond delicious! Best of all it takes hardly any time to prepare and requires zero clean-up! Full of bright lemon and earthy oregano, this dish will transport you to a seaside taverna in Greece.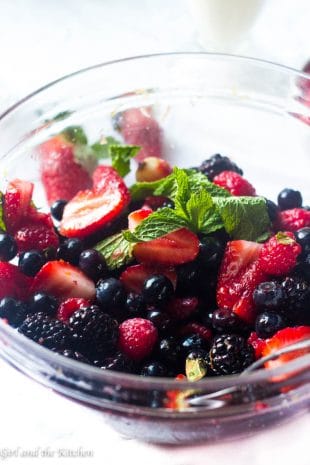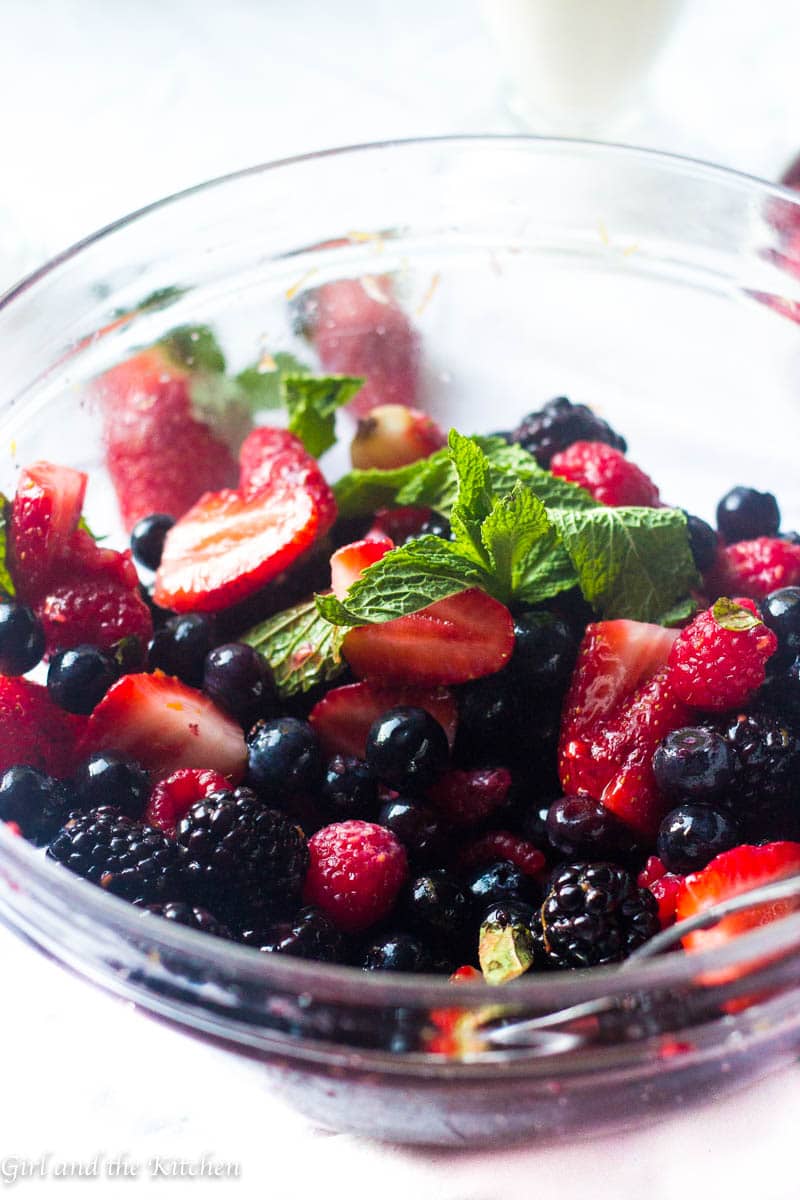 This Macerated Berry Salad is the ultimate dessert for the any meal! Perfectly sweet and light it is the ideal accompaniment to any dinner that leaves you wanting something a little sweet. Plus learn the trick to incredibly juicy and aromatic berries even when they are not ripe! This summer berry salad is seriously the most heavenly dessert that pleases EVERYONE!!!
Do we really need a reason for these? Garlic plus potatoes is one of the best combinations all, year, long. Case closed.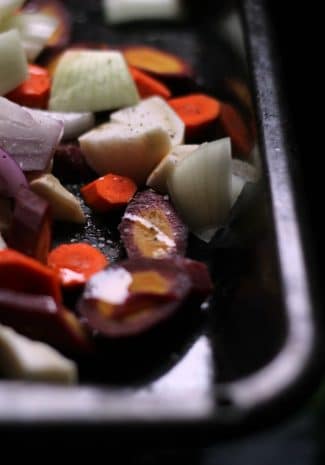 A combination of brightly colored root vegetables, roasted to perfection! Both gluten free and Paleo friendly! And an absolutely ideal add on to our Passover feast.
This Whole Roasted Salmon is a showstopper! It is glazed with a beautiful sweet and tangy chill garlic glaze that pack a ton of unique flavors all in one bite. Classic Thai tamarind paste pairs up with molasses and chillies for a delicious salmon that serves as an incredible table centerpiece with minimal effort.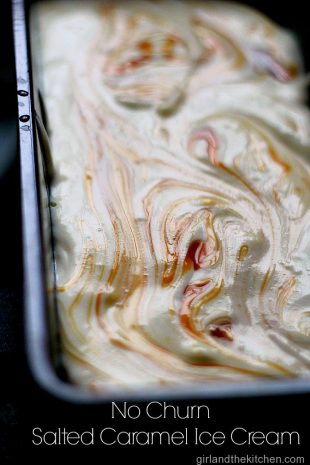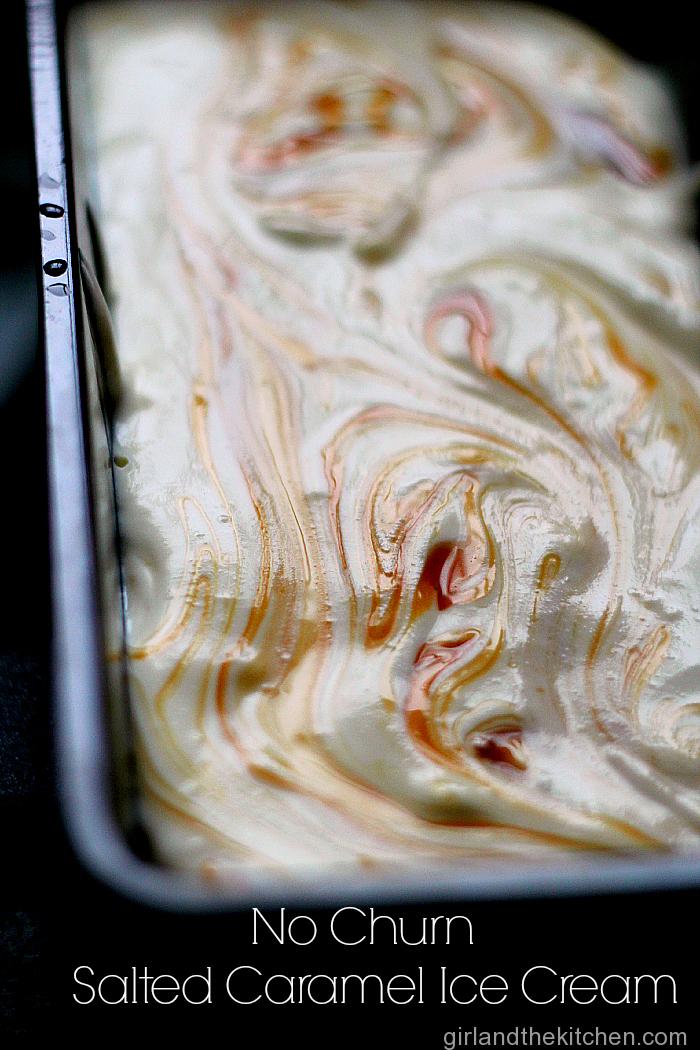 Gorgeously creamy and delicious NO CHURN salted caramel ice cream made WITHOUT AN ICE CREAM MAKER! Plus whipped up in a blender. It's the perfect make ahead dessert that will leave everyone begging for the recipe.
Lemon Garlic Sautéed Spinach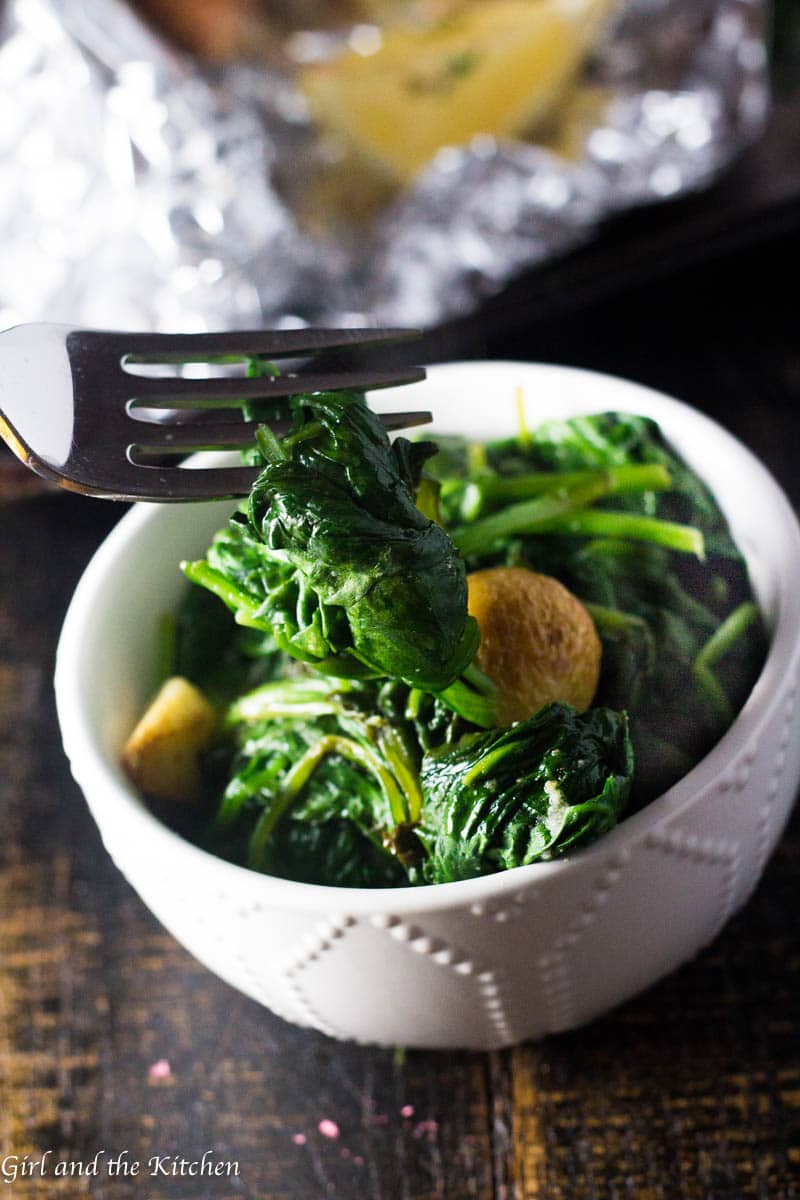 This lemon garlic sautéed spinach is the classic Italian restaurant side dish that everyone loves. This healthy side dish is loaded with garlicky flavor and light on the fat and it comes together in just 5 minutes. Perfect for the last minute addition to your Passover recipe arsenal.
Classic Vanilla Bean Creme Brulee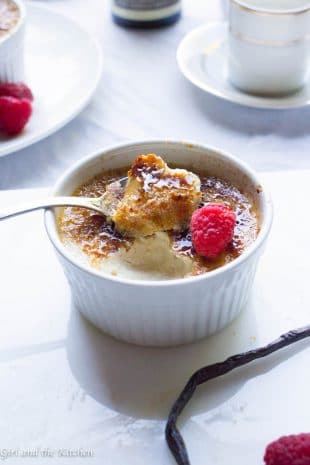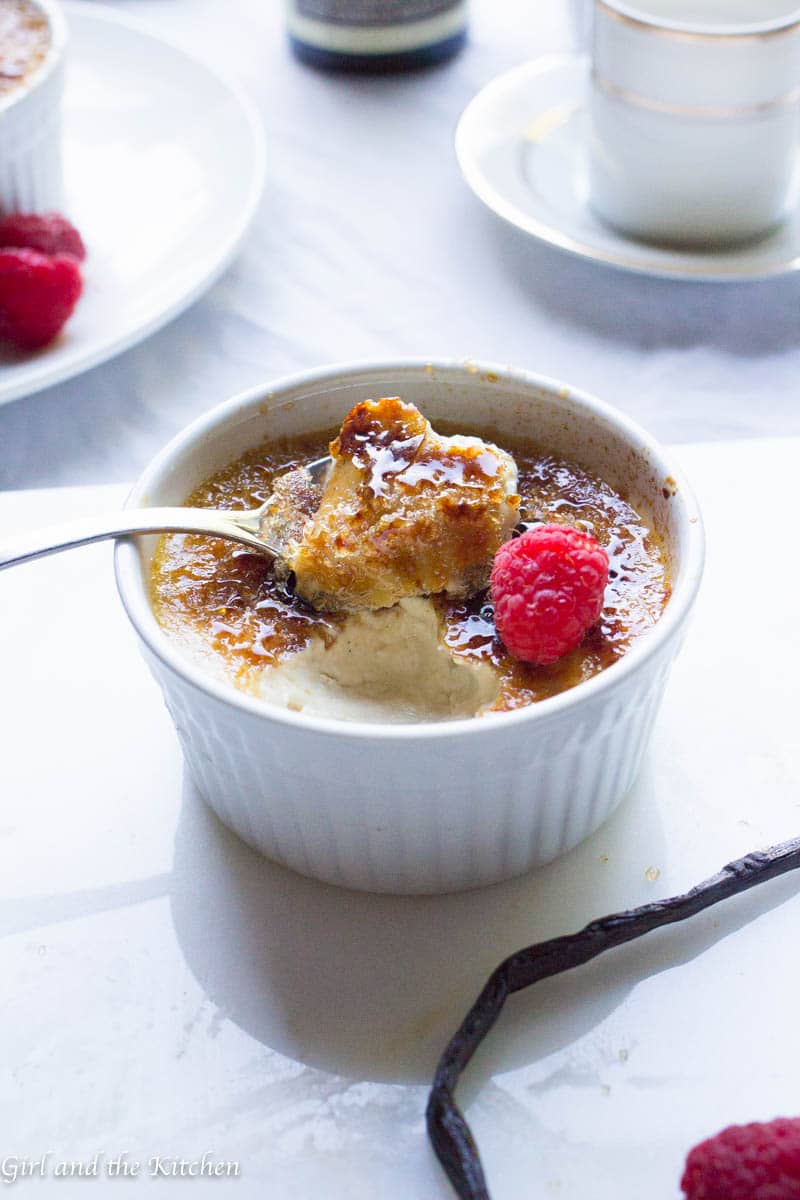 A classic creme brûlée is the perfect dessert for ANY occasion. The creamy custard inside pairs beautifully with the crispy caramel outside. Plus it naturally comes with the best party trick around: torching. Prepare to blow away all your guests with this delicious and simple classic French dessert!