My miso sauce is probably one of the most versatile and simplest sauces to keep on hand for dressings, sauces and marinades! Meat your new magic sauce that will compliment absolutely everything on your dinner plate!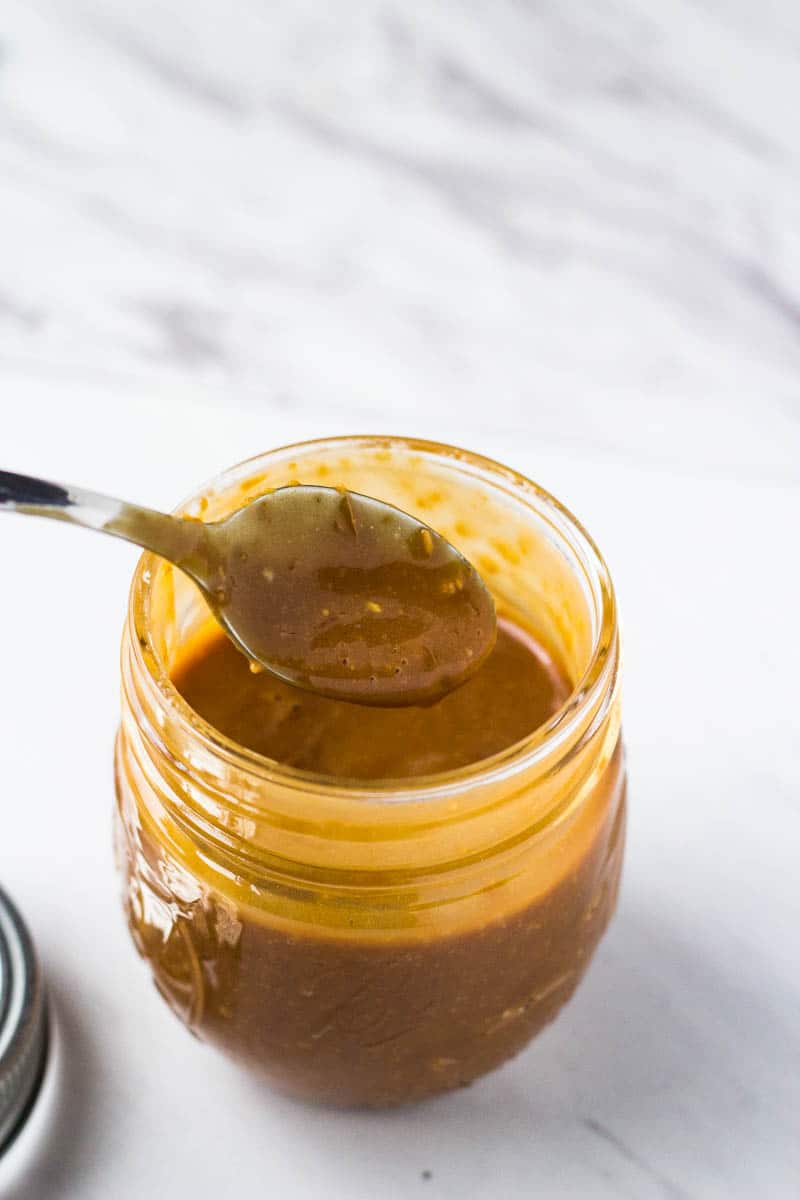 Miso paste is one of those seemingly super difficult ingredients for the every day cook to utilize in their cooking. Aside from miso soup…what else can you put miso into?
Plenty…you can put it in plenty.
The obvious choice of course is miso soup. And while I have a really great miso soup recipe in the works…my very first miso recipe I am introducing you to is this all purpose miso sauce.
What is Miso Anyway?
So essentially miso is a fermented paste that's made by infusing a mixture of soybeans with a mold called koji that's been cultivated from rice, barley, or soybeans. (This is why in the grocery store there are multiple types of miso paste). Over weeks, or sometimes even YEARS the enzymes in the koji work together with the microorganisms to break down the structure of the beans and grains into amino acids, fatty acids, and simple sugars. This creates a complex, salty and almost briny flavor that is perfect in almost anything, whether it is an Asian recipe or not. Miso makes for the ultimate umami.
Also, did you notice the magical word…FERMENTATION? Fermentation means it has really great probiotics in there (think Kimchee or Kefir) that help our gut health, plus loads of other benefits to the body.
But of course for me the greatest benefit is its ease of use and how ridiculously delicious it is! Miso paste can make anything taste a little more fancy…without much hassle or overly complicated ingredients.
You can combine it with a mayo and use it as a shmear on a sandwich for an extra touch! You can add it to soups! Combine it with honey and turn it into a glaze. You can add it to any noodles and create miso noodles that are lovely and bright! You can turn it into a sauce and use it on absolutely everything!!!! Which is precisely what I did.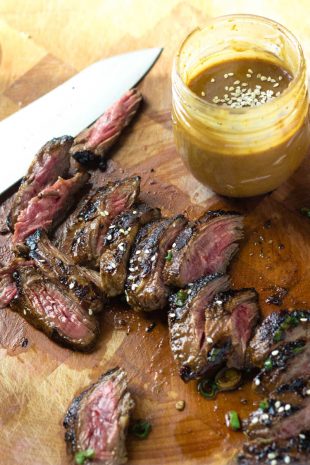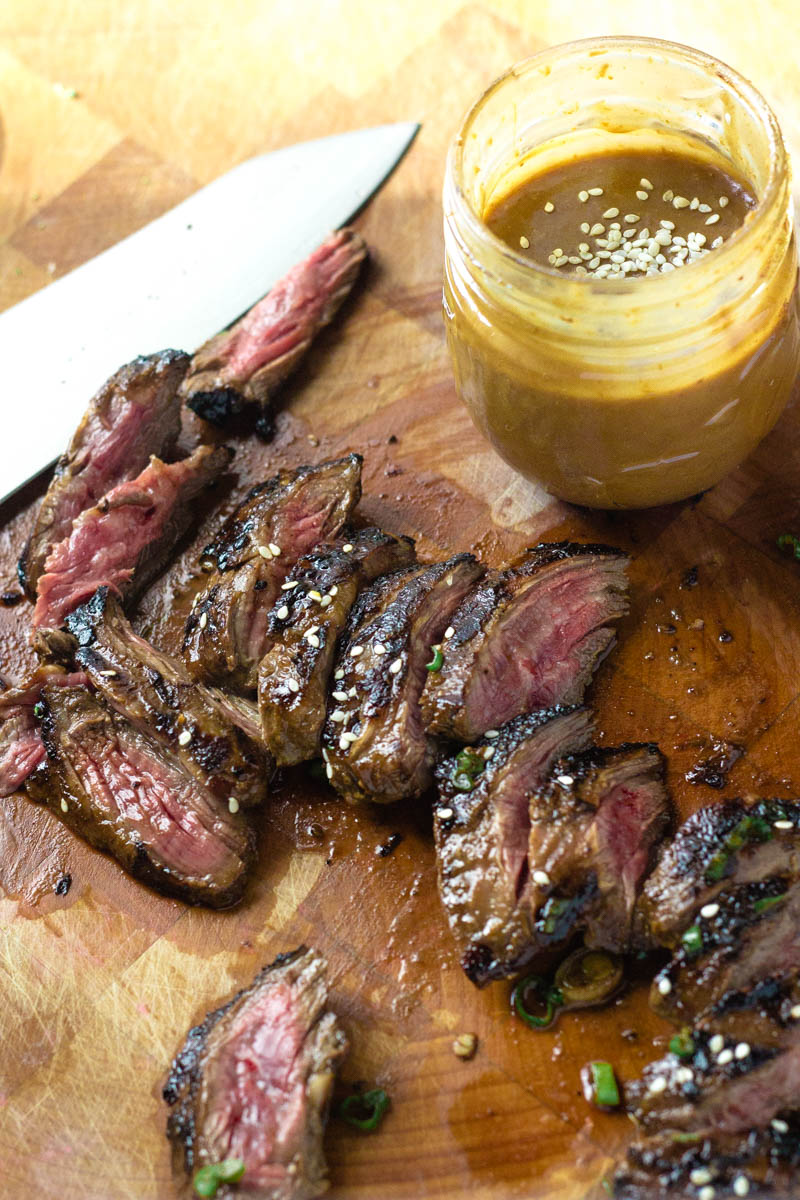 What's so great about this miso sauce?
In no particular order here is why this sauce is one of my go-to's!
Obviously the greatest part about this miso sauce is how spectacularly delicious it is. And that happens because of the incredible balance of flavors in the sauce. Miso paste is balanced with some lime, garlic, ginger and lemongrass among other aromatics.
It goes well with ANYTHING! Seriously…ANYTHING ( I mean I have yet to try dessert…) I have slathered this sauce on steaks, chicken and fish. I have dressed green salads with it and noodles. Side note…this sauce was created for one of my clients, Inna, when she needed a fun sauce for some soba noodles. She loved the sauce so much that we started making it by the jar and she would just store it in her fridge and use it on ANYTHING! Eventually she would just keep adding more ingredients to it…but the best part was that she essentially created a legacy sauce because the jar was never completely empty 🙂
It comes together with complete ease. Seriously. I throw it all in my trusty Vitamix or I pulse it through with my hand blender and that's it. Then it's poured into a jar and goes into the fridge!
It will last last a few weeks in the fridge. Although I go through it way faster…but it seriously will last 3-4 weeks without any issues!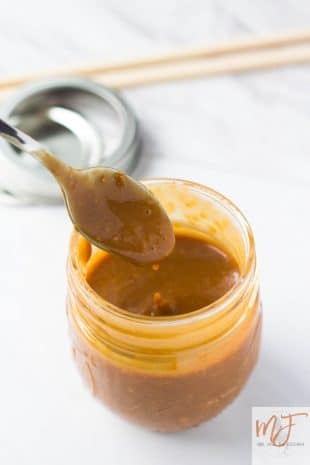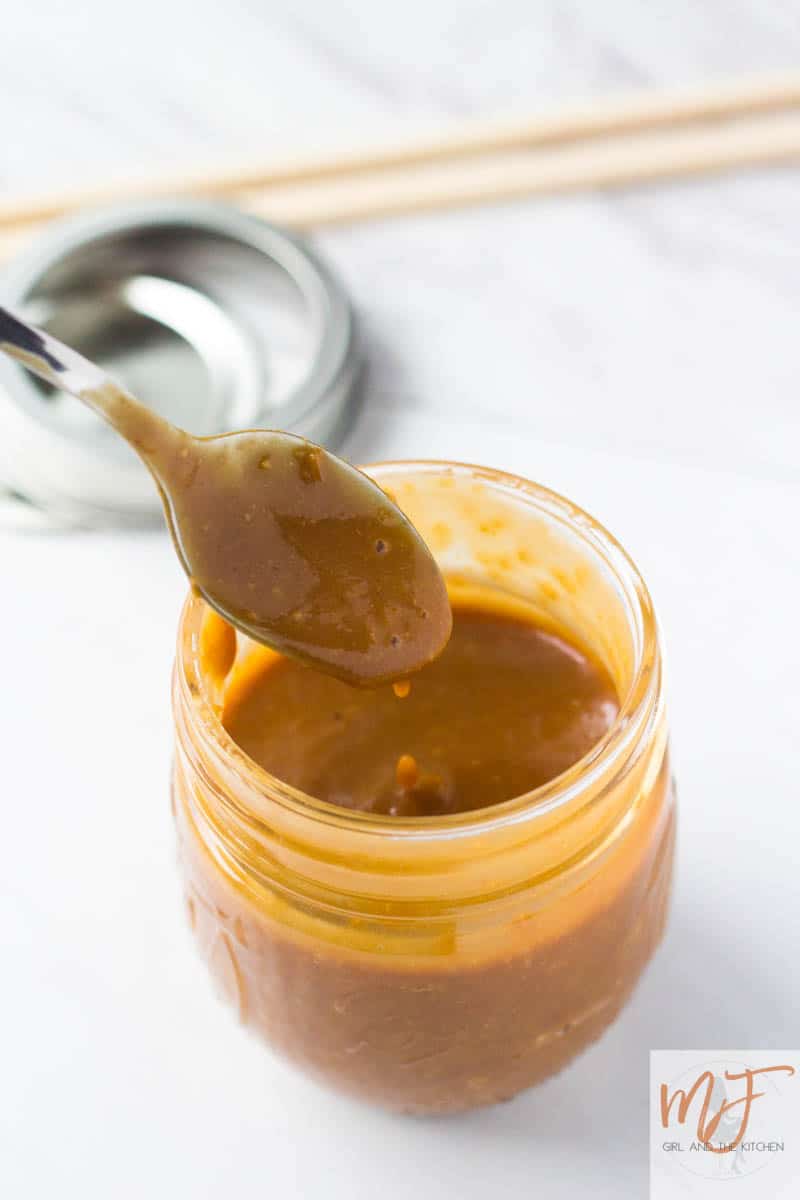 Your new dirty little secret!
In all reality, this recipe has always been my dirty little secret. You see, in the culinary world, we always had sauces on hand to add in to items at the very last minute. I hate to tell you, but restaurants, create complex sauces like this ahead of time because it they need to be able to recreate the same recipe with precision every. single. time. The only way to do this is batch cooking. Meaning the sauce is made into a large batch so it can be utilized in dishes and they always end up tasting the same. This is precisely the same method that I encourage all my clients and my chefs to do at home. Create a big batch of this delicious miso sauce and use it on EVERYTHING!
Here's what you need
Ready? The simplicity of this miso sauce recipe is that there are so very few ingredients! And YOU can adjust the flavor profile based on how much or how little of each ingredient you add to it! Want a bit more brightness? Add in some more lime zest and lime juice. Want it to be more savory add in a few more garlic cloves. The choices are all yours!
Soy Sauce
Miso Paste
Sesame Oil
Lemon Grass
Garlic
Ginger
Lime
Vegetable Oil
Tools for the Job
Vitamix: Just throw all the ingredients into the blender and puree away!
Hand Blender: If you do not have a blender, this will do just as great of a job!
Wide Mouth Mason Jars: These are adorable and perfect to store the sauce in!
Print
How to Make Miso Sauce
---
Description
My miso sauce is probably one of the most versatile and simplest sauces to keep on hand for dressings, sauces and marinades! Meat your new magic sauce that will compliment absolutely everything on your dinner plate!
---
1 cup

low sodium soy sauce (use tamari for glu

ten

free and low carb option)

1/4 cup

miso paste

3 tsp

toasted sesame oil

4 tbsp

minced lemon grass (see notes below)

5

garlic cloves (peeled)

1

inch piece of ginger

1/2 cup

vegetable oil

1

lime (zested and juiced)
---
Instructions
Combine all the ingredients in a blender or food processor and process until smooth.
Pour into a refrigerator safe container and seal. You can keep this for 3-4 weeks.
Notes
I love buying my lemon grass in a paste.  This paste has been my go to for years!  If you can not find it, just use regular lemongrass but make sure to slice it before you add it into the blender.
While miso paste is technically not low carb, because of the minimal amount that this recipe uses it can most definitely be considered low carb.  Just remember to use tamari instead of soy sauce as it is lower in carbs.
Prep Time:

5 minutes

Category:

Sauce and Marinades

Cuisine:

Asian