9 Insanely Easy and Delicious Thanksgiving Side Dishes
Build your Thanksgiving table the easy way with these delicious Thanksgiving side dishes!
Build your Thanksgiving table the easy way with these delicious Thanksgiving side dishes!

Thanksgiving happens to be one of my favorite holidays. The crisp winter seems to be just scratching at the door and the once orange and red leaves are found shuffling under our feet begging to be picked up and taken away to make room for the snow.

Thanksgiving also means a ton of our family getting together, sharing food, laughter and toasts. I love hanging out with the family at the end of the night over creamy desserts and heaping cups of tea and coffee because that's usually when all the fun stories come out about the parents' younger years and their debauchery.

Food naturally is always the cornerstone of the event and I always have the hardest time narrowing down exactly what I want to make. But this year I have put together my favorite Thanksgiving side dishes that will rule your dinner table!
I personally get all crazed when people populate in my kitchen as I'm cooking. These Asian Spicy Meatballs are the ultimate way to keep your guests' hands and mouths busy and out of the kitchen! They are easily made bite size and would look fantastic propped up on a tiny little fork!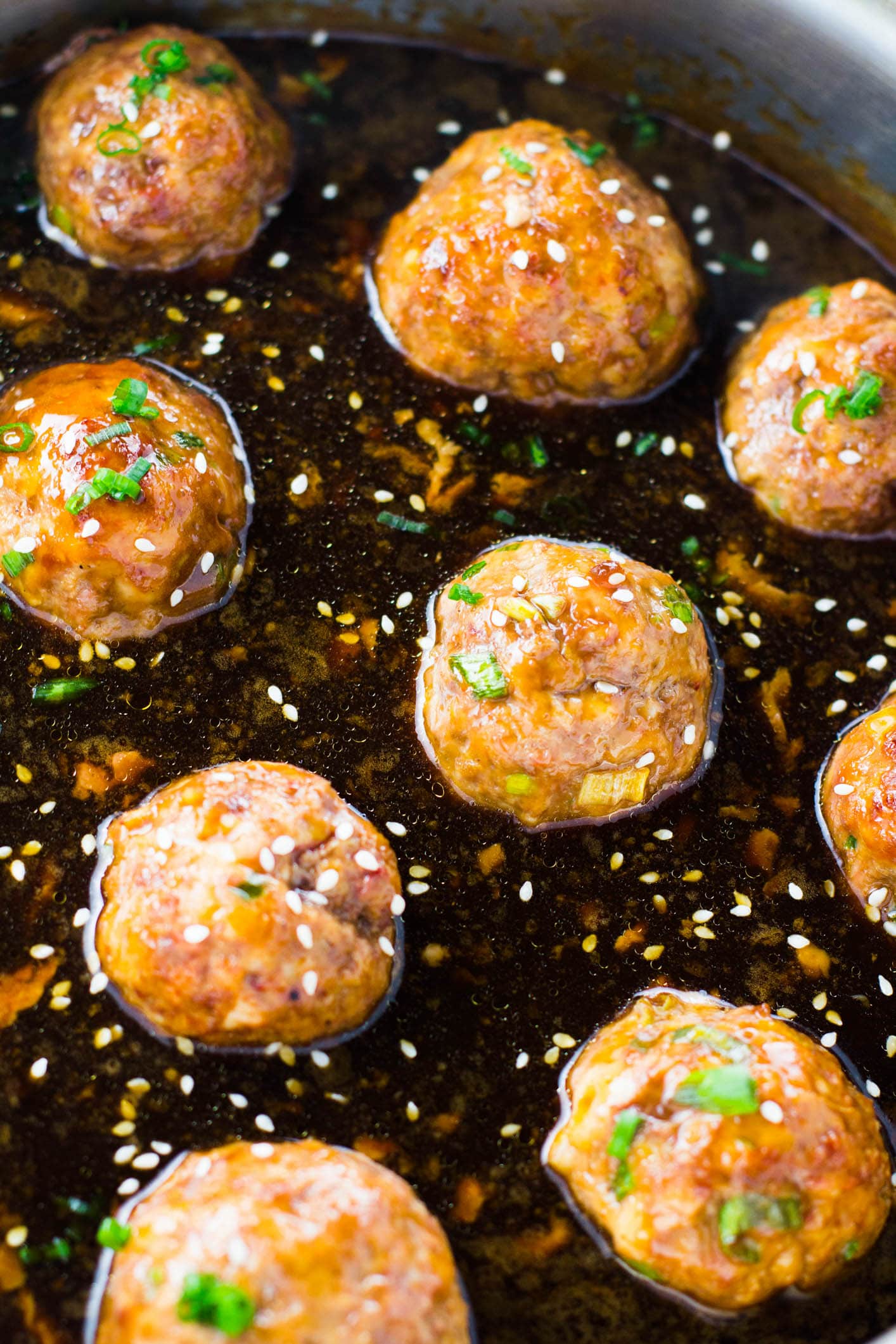 I try and always have something green and healthy for us health concious folk to eat at dinner. And what can be better than these Vegan Balsamic Glazed Oven Roasted Brussels Sprouts that are laced with delicious caramelized pecans!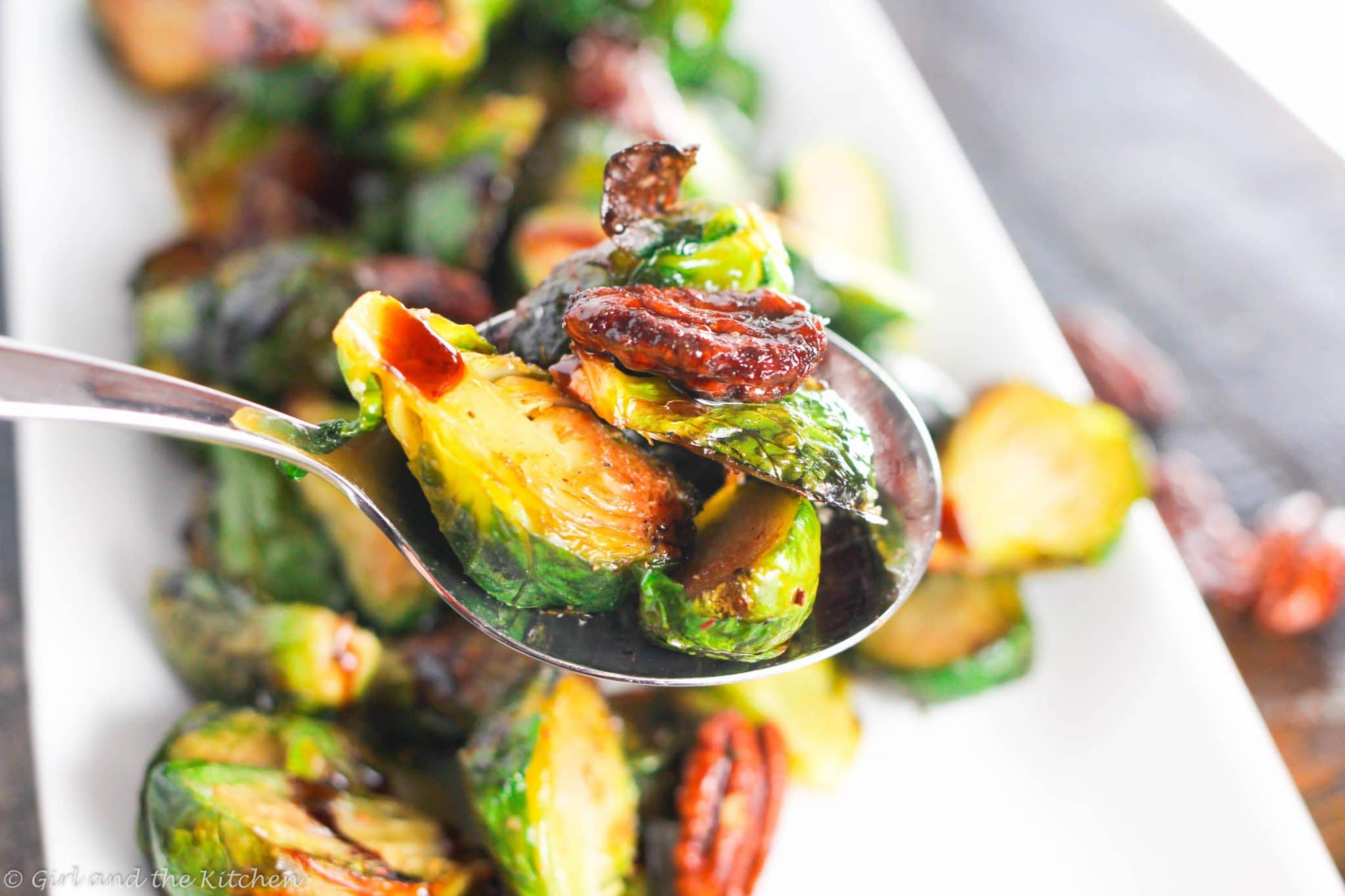 If you are feeling fancy and but need something done fast try these Caviar Canapes. They are made in simple puff pastry cups and stuffed with a dill butter and garnished with red caviar. Best of all they are super versatile and can be stuffed with anything at all.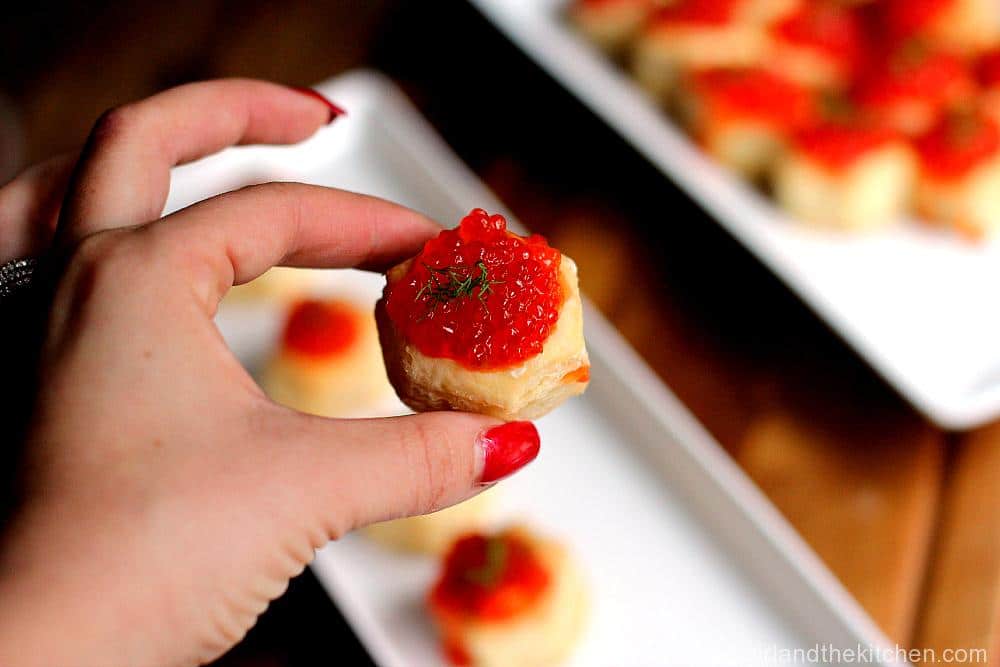 Mushrooms seems to always rule my table. The fam is a huge lover of shrooms and I try and have as many as possible for them! These One Pan Roasted Mushrooms with Lemon Butter Sauce are always a hit and take hardly any time to make!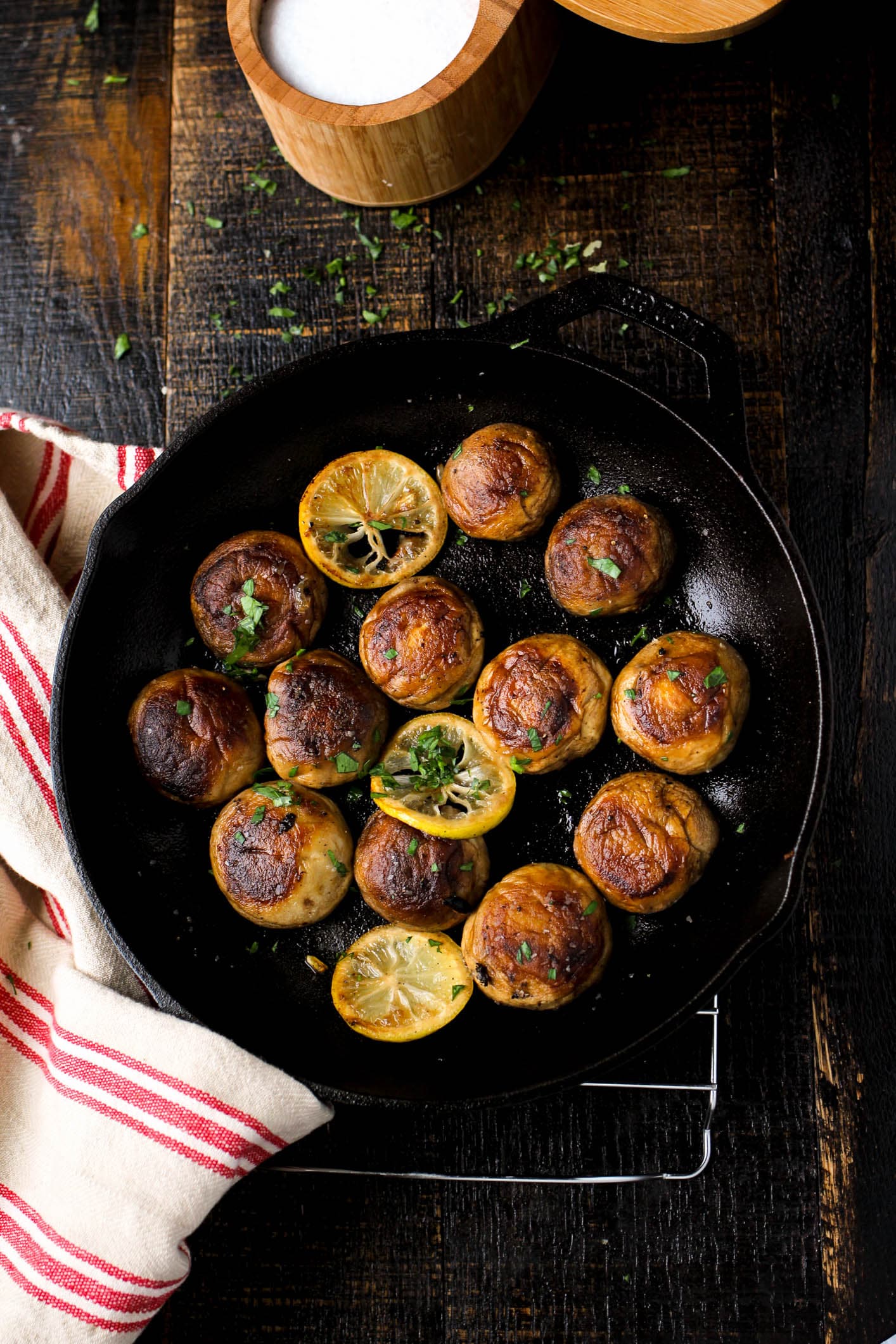 And these little Savory Stuffed Shrooms are by far the most requested item at my dinners!!! Rinse, stuff and bake and they are ready to go!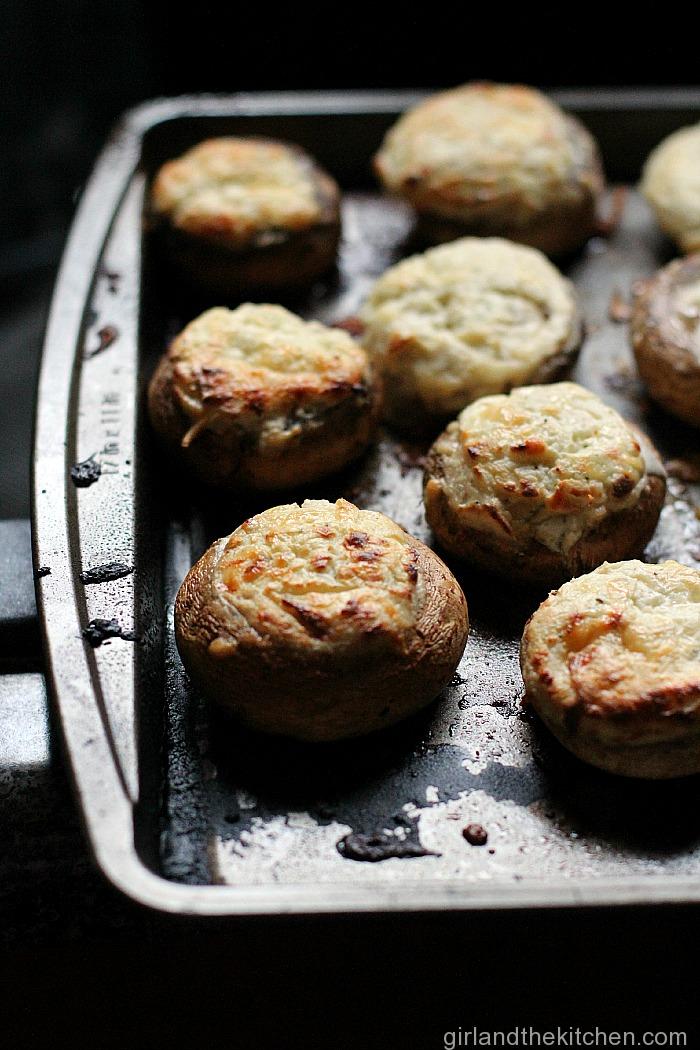 These BBQ Chicken Pizza Turnovers are going to be terrific for all the kids to munch on!!! Easy and ridiculously delicious!!!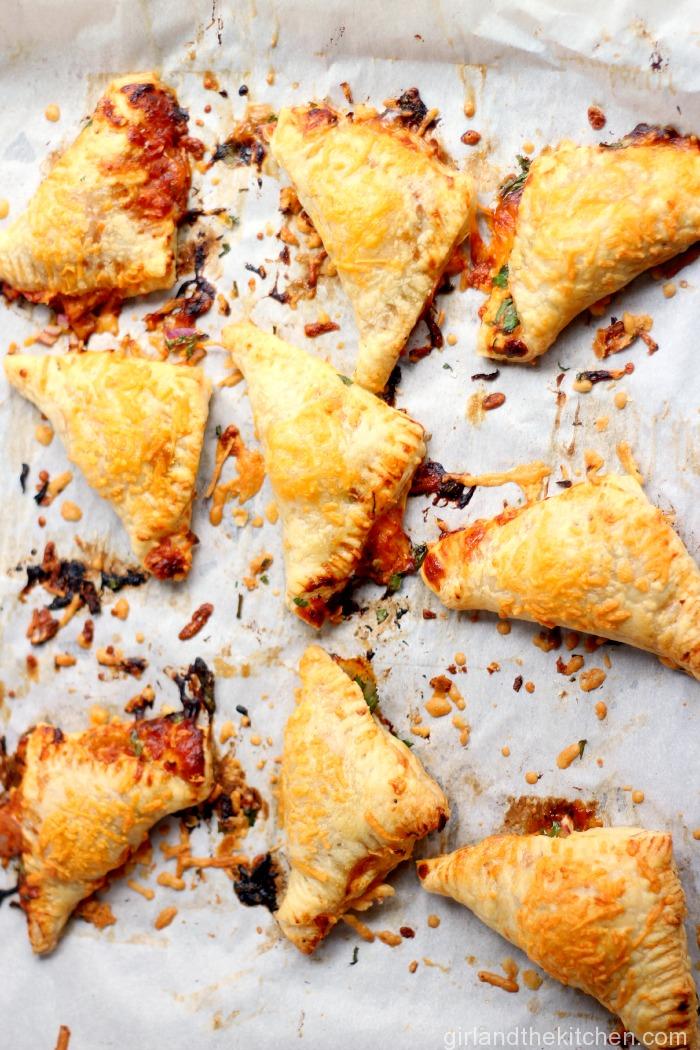 My Babushka's (Grandma's) One Pot Roasted Potatoes with Garlic and Dill are a classic!!! And they make it to very single Thanksgiving party I have!
And as a side dish or an entree my French country potato casserole, Pommes Dauphinois is just FREEZER FRIENDLY HEAVEN! Filled with cheese and creamy goodness it will make you look like you slaved away all day but you in reality you would have frozen it the week before!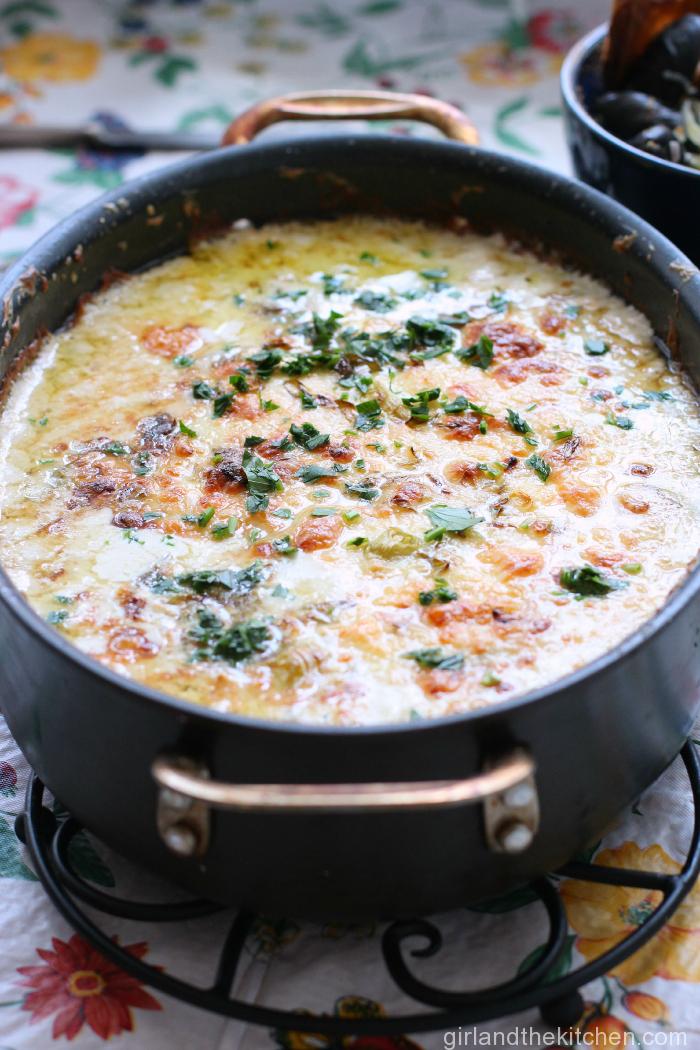 We really are huge potato people I guess because this last dish is yet another fantastic potato dishes that always flies off the table. These Golden Potatoes with Chive Butter were first born at my mother in law's Thanksgiving table ages ago and I have never stopped making them!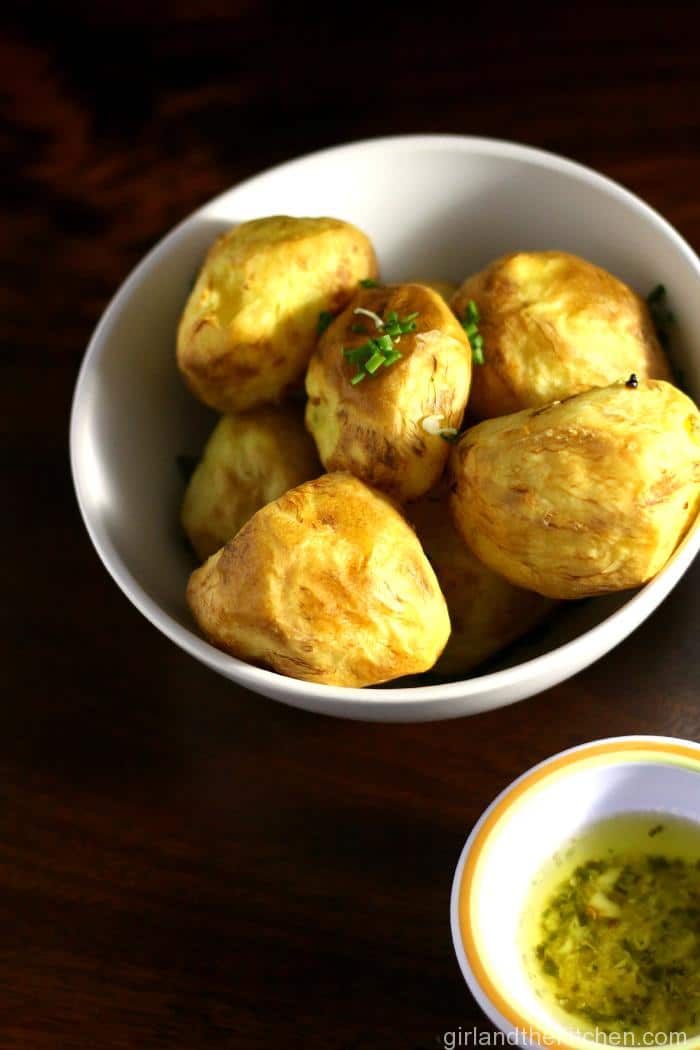 That's it folks!!! That's all I got for you! Enjoy your food, family and love!
Happy Thanksgiving my fellow foodies!!!