Easy Restaurant Style Crispy Brussel Sprouts
Learn the secrets of how to make the easiest and the crispiest brussel sprouts just like in the restaurant!
I as it turns out am extremely difficult to surprise.  My poor husband wrecks his brains every holiday, vacation and birthday on ways to surprise me with events and gifts.  And typically I manage to ruin the surprise by my mad snooping skills.
Just as an example…I assisted in the planning of my very own SURPRISE birthday party. Yes…I invited people to my surprise birthday party.  My friends and husband were planning it for me and naturally I figured it out…because I accidentally snooped through text messages.  The best part was when my friends called me to wish me a happy birthday and I invited them to my birthday party…naturally they were perplexed…and then all agreed that this is what crazy Mila does…she invites people to her own surprise birthday party.
I know…I am special.
This year for Valentine's Day, my husband spent quite some time picking the perfect evening for us.  He knew that the combination of my picky eating and my non-meat eating diet would create a slight complication in finding a restaurant that would fit this finicky foodie. Hubs chose Nomi, an incredible fusion restaurant on one of the top floors of Chicago's Park Hyatt Hotel.  Surrounded by windows and views of the frosty city below us, I enjoyed every bit of food that we ordered.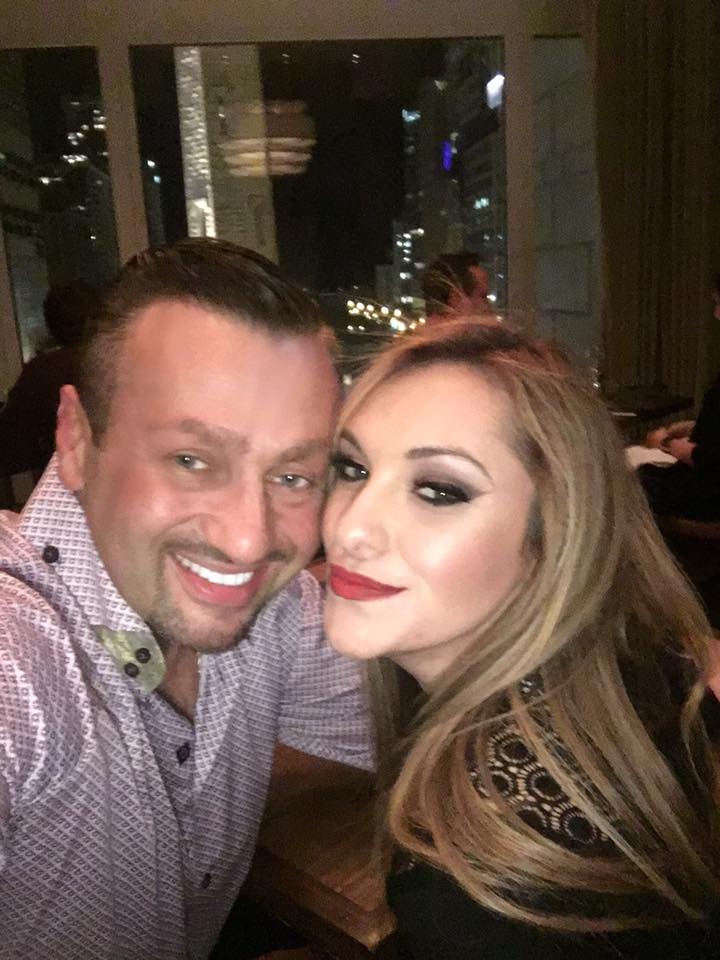 One of the best parts of this dinner was the side dishes.  Particularly because I ordered ALL of them as my entree.  Yes.  ALL 8 SIDE DISHES.  That's the beauty of not eating meat, you get to enjoy a much more colorful bounty of meals.  Among these we enjoyed a ridiculously silky puree of baby potatoes, a creamy (sometimes I indulge in cheese) and cheesy pasta with sundried tomato bits and basil, some meaty oven roasted mushrooms (those were for the hubs) and some uber crispy and lemony brussel sprouts that were OFF THE CHAIN.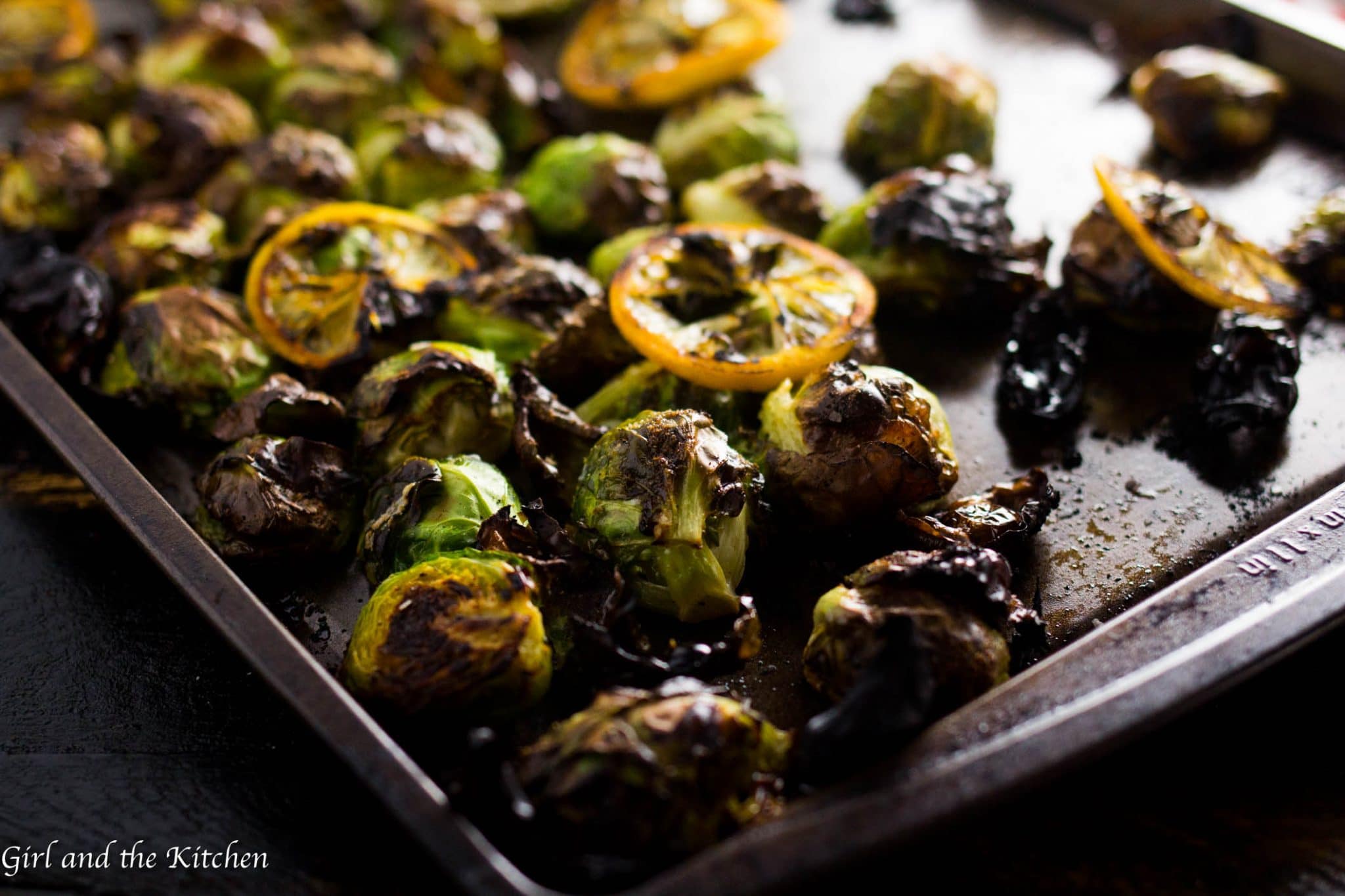 These were perfection.  Large and tender on the inside but crackling with toasty perfection on the outside.  Ahhh so delicious.  Such magnificence.  And the hubs could not get enough.  As always I knew what he was about to say…"Make these for me!  Please!  Just make sure they are crispy like this…it's like vegetable crack!"
So what is the secret to making this vegetable crack?  Easy: High Heat.
That's it.  These babies are roasted away on high heat with nothing but olive oil, salt and pepper.  Rotated a few times and shaken a few times for good measures.  And after that, sprinkled with more good sea salt, finished off with a squeeze of lemon and that's it.  Crispy, delicious and good for you vegetable crack.  Just like the restaurants make it.
My personal favorite is to add some lemon slices the last 10 minutes that the sprouts roast.  This makes the lemons gloriously brown and just changes the whole presentation of the dish!  
Print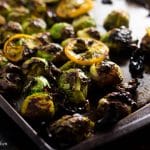 Easy Restaurant Style Crispy Brussel Sprouts
---
Description
Learn the secrets of how to make the easiest and the crispiest brussel sprouts just like in the restaurant!
---
1

pound brussel sprouts (washed and trimming the ends)

2 tbsp

olive oil

1 tbsp

lemon juice
kosher or sea salt and black pepper to taste

half a

lemon sliced thinly
---
Instructions
Preheat oven to 475-degrees
Cut the brussel sprouts in half. Place brussel sprouts on a sheet pan. Make sure that the brussel sprouts have room to groove. You want them to have enough space to move around when shaken up a bit.
Toss the sprouts in olive oil, salt and pepper.
Place into the oven and let roast for 10 minutes. Check on them and shake them a bit as well as rotate the pan so everything started getting color evenly.
After 5 more minutes, shake the sprouts, to ensure everything is getting evenly roasted. Add lemon juice and lemon slices so that they caramelize nicely.
Once all browned and crispy remove from the oven, season with some more sea salt or kosher salt if required and serve immediately.
Category:

Vegetarian

Cuisine:

American