How to Stock a Pantry for an Emergency
Learn the best way to stock your pantry for an emergency! Whether you are stuck inside for the polar tundra, a storm or a pandemic, this list will keep you prepared!
An emergency situation can arise at any time. Usually there is no warning and suddenly we can find ourselves stuck in our homes without any warnings and scary enough, without supplies! However, this does not mean that we need to hoard as if the apocalypse is coming. Chances are, most of these necesities you already have in your pantry! But just in case here are my favorite must haves to have in the pantry in case of an emergency or otherwise!
Exceptions to the Rule
Allergies and Aversions: Despite what I may encourage you to stock in your pantry…it will do no good if you cannot tolerate it or have an allergy! For instance, in my family we all love nuts, but my daughter has an allergy. So I always keep in mind that just because she is unable to have nuts does not mean I cannot stock them. I just always ensure that there are plenty of healthy snacks for her as well so she does not feel like she is left out.
Don't Buy Food You Won't Eat

: If your family members will not eat quinoa, do not buy it because it is a so-called superfood. Instead, buy things your family will eat. Buy other grains or even pasta so there can be food.

Variety

: Let's be frank, in the event of an emergency when we are stuck at home, most of us like variety. Buy an assortment of canned fruit and veggies so you can rotate them if needed. Buy and assortment of grains and pastas. Buy an assortment of nuts (unless you have an allergy!). Our house for instance always has 4 or 5 different nuts. Same goes for any snacks, variety is key here. This will keep you from actually being bored with your food.
Rice and Grains
Rice:

a must have for any pantry but especially during a quarantine. From plain rice, to basmati rice, to arborio for risotto and risotto rice balls to brown rice to Greek Chicken and Rice…truly the recipes are endless. (We got you covered with even more recipes)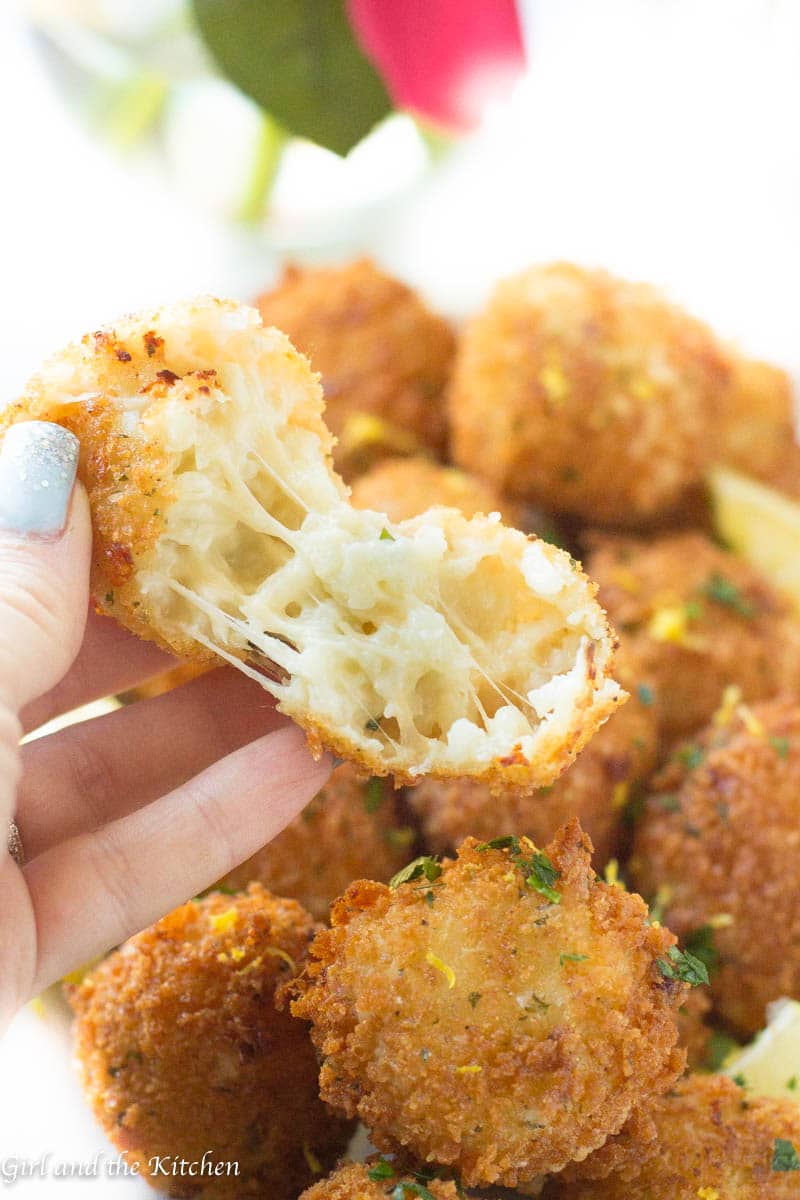 Grains: The great thing about grains is that there are so many different kinds. They are not only used as side dishes but can also be used as mains on their own or mixed in with a protein like a plov is mixed with meat. Grains can also be added to soups as a delicious ingredient, like in my beef barley soup to use as a filling ingredient. In my pantry I love having farro, barley, quinoa, farina and buckwheat. My kids are huge fans of grains so I know I will always be able to please them with one.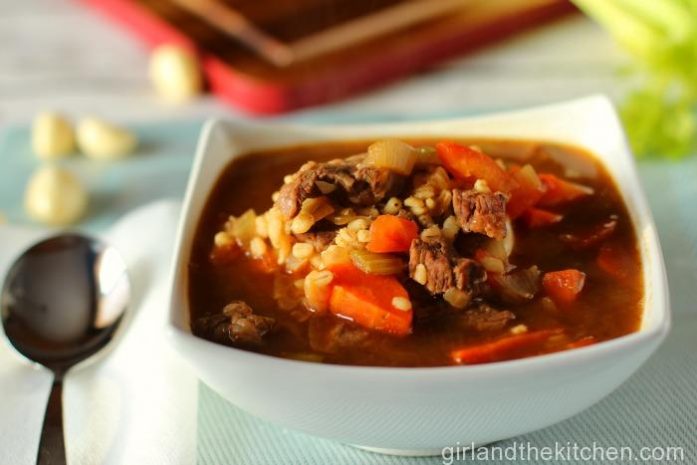 Canned Food
Vegetables and Legumes:

Canned vegetables can be a really great resource to cook with when fresh vegetables are not available. Some of my favorites are

Corn: You can add these to soups, stews, salads or just use as a side dish.
Peas: Sautee them up with some butter and garlic and you have a perfect side dish.
Beans: Can be used for chili, salads, dips…the list goes on and on with beans. The possibilities are truly endless and it is one of the reasons that beans are the ultimate super pantry stocker!
Tomato Product: Canned tomatoes are one of the ultimate pantry musts! Whether they are crushed, diced with chilies or a simple paste they are a sure way to add plenty of flavor to almost any dish. A simple marinara can be used for meatballs, lasagna or a simple pastas.

Fruits

: With fruits things tend to be more simple: if you like them stock them 🙂

Apple sauce
Peaches
Pears
Fruit Cocktail
Pineapple

Meats and Seafood:

If for some reason electricity goes out and there is no fresh seafood or meat, canned options have come a really long way.

Canned Chicken: There are several varieties of canned chicken and it's great to use in soups, stir-frys or even in a chicken salad.

Canned Seafood:

From tuna to sardines to shrimp and crab, there is a variety of seafood that is canned and it actually tends to be pretty flavorful. If you really want to get fancy…there's caviar 🙂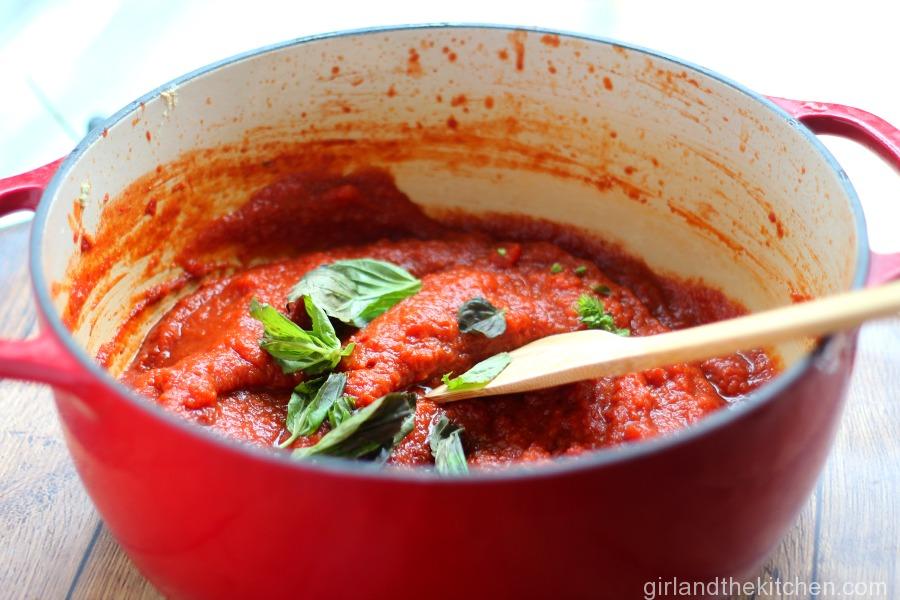 Oils, Vinegars, Spices and Misc
Oils:

I like to have a few different oils on hand but truly the most important one is olive oil. You can also stock coconut oil, sesame seed oil (for flavoring things) and ghee.

Vinegars

: I always stock 2-3 vinegars in my pantry because it just makes sense! Rice wine vinegar is great for Asian recipes. Apple cider vinegar is great as an all purpose with a touch of sweetness. But my most used is definitely balsamic vinegar. I add it to so many dishes especially marinades!
Spices: Other than the obvious ones like course salt and black pepper, there are so many that I have in my arsenal! But a few will definitely make a difference in your cooking!

Garlic powder (I put this on almost everything)
Onion powder
Smoked paprika
Black sesame seeds
Turmeric
Curry Powder
Red Pepper Flakes
Cumin (whole)
Coriander seeds (whole)
Cinnamon
Oregano

Misc

:

Soy sauce is an ABSOLUTE MUST HAVE! It changes any and all dishes!
Dijon mustard
Baking Must Haves
All Purpose Flour

: This is a must when you are baking! Almost all things baked will have flour so make sure you have plenty on hand to use!

Baking powder

Baking Soda

Sugar

Cinnamon

Chocolate Chips

Cocoa Powder

Vanilla

Maple Syrup

Honey

Brown Sugar

Molasses

Yeast

: Making bread is SO easy. REALLY! And unless you are making sourdough yeast is a must.