9 Creative Rice Recipes for Your Pantry Staple
Rice is a pantry staple that everyone has but not everyone knows what to do with!  Here are 9 creative rice recipes that will make rice an exciting ingredient again!
Honestly…we are not a huge rice family.  HOWEVER, the kids love love love rice.  So while hubby and I may settle for the cauliflower rice kind, the kids are happy to eat any and all!  Their favorite being my chicken plov (recipe below) but truly any will do!  The only issue I have is cleaning up the floor from all the falling rice grains after these little minions are done eating.  But that's what the vacuum is for I suppose!
How to Cook Basmati Rice (Cilantro Garlic Rice)  – With this ridiculously easy method I will teach you how to cook basmati rice perfectly each time without each rice grain sticking together! This particular basmati rice is loaded with cilantro and garlic flavors that goes perfectly as any side dish or even as a main entree!
Russian Plov…A One Pot Chicken and Rice Recipe – Plov is the ultimate Russian comfort food. It's a one pot chicken and rice recipe that is packed with flavors and spices and just takes a few steps to reach ultimate rice perfection. Perfect rice and tender chicken that beg you for just another bite.  Plus it's SUPER freezer friendly!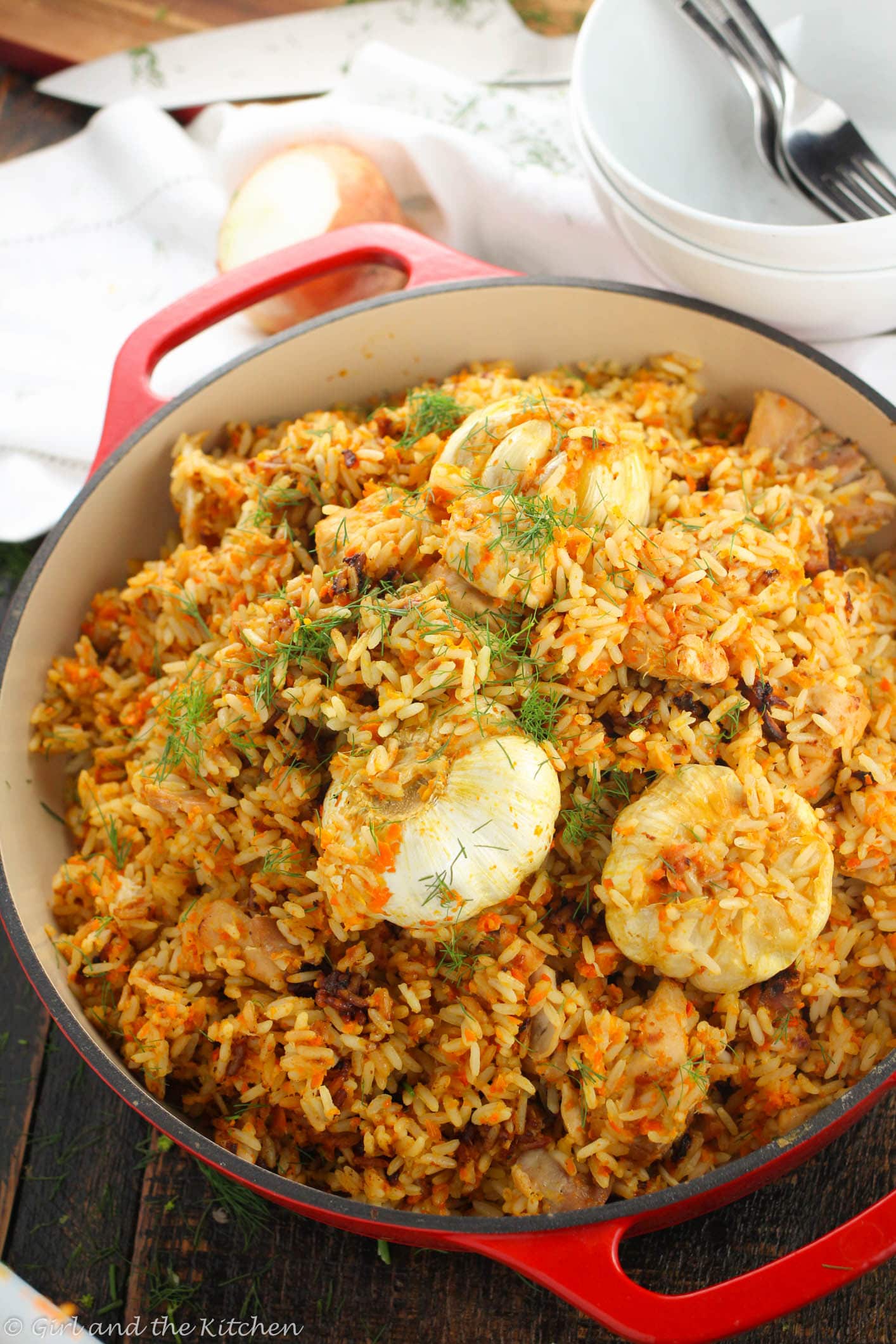 Cheesy Arancini…Italian Rice Balls – These incredible little Italian Rice Balls are loaded with cheese and make perfect party treats!  Loaded with plenty of cheese and tender risotto these crispy little balls of flavor are best freshly fried but best of all they are just as good made ahead and reheated!
Quick and Easy Restaurant Style Mexican Rice– Learn how to make quick and easy Restaurant Style Mexican Rice the healthy way!  It tastes just like the restaurant but is made in half the time and with half the fat!
One Pot Roasted Greek Chicken and Rice –  An incredibly easy and scrumptious chicken and rice dish made in just one pot!!!
Arroz con Pollo…One Pot Mexican Rice and Chicken –  Full of aromatics, tender rice and succulent chicken on the bone, this dish is my go-to comfort food. Plus when it's a ONE POT and FREEZER FRIENDLY it's kind of hard not to love!
How to Make Porcupine Meatballs – Learn how to make porcupine meatballs, the most tender and savory meatballs I have made yet! They are full of delicious fresh herbs and cooked in a savory and creamy tomato sauce that can be licked with a spoon!
Leftover Turkey and Rice Soup – Turn your Thanksgiving turkey into a super comforting and healthy soup in only 30 minutes and just a few ingredients!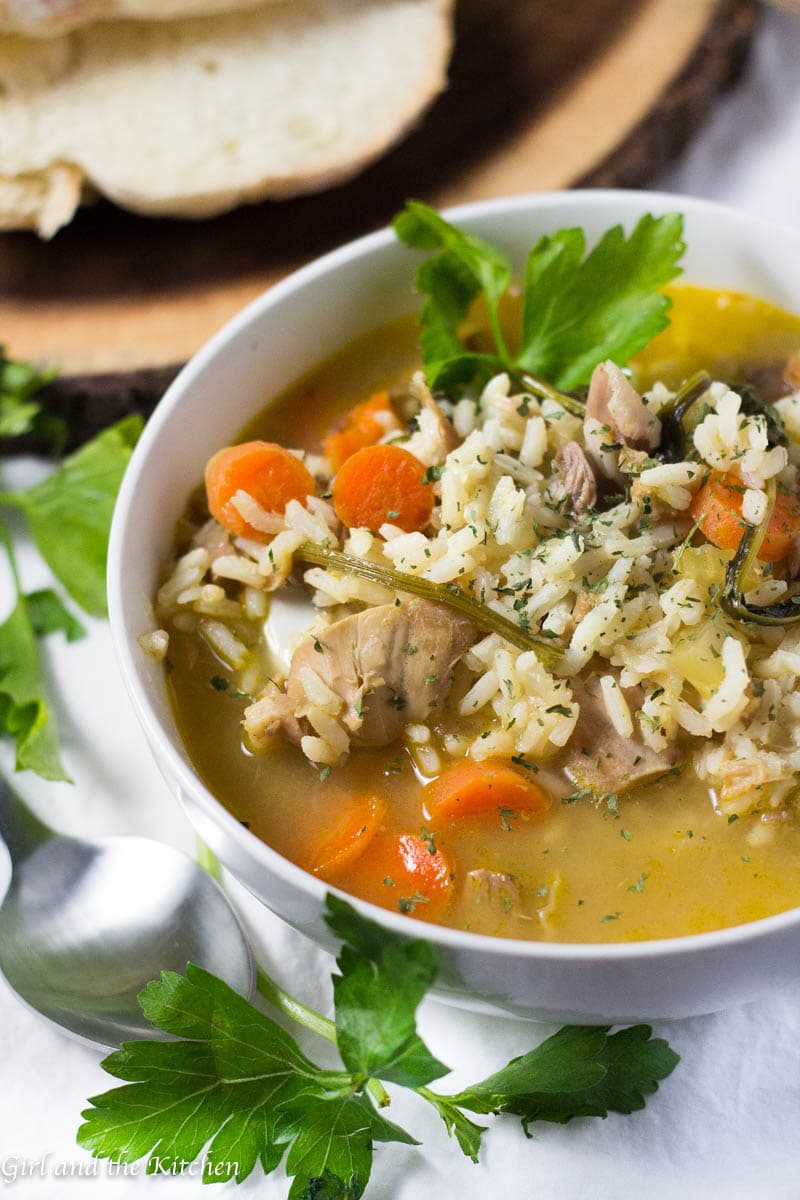 One Pot Chicken Fajitas and Rice – This one pot chicken and rice dinner is a new take on a classic Mexican dish. My One Pot Chicken Fajitas and Rice is full of garlic, onions, peppers and a sweet secret ingredient that just makes these irresistible!