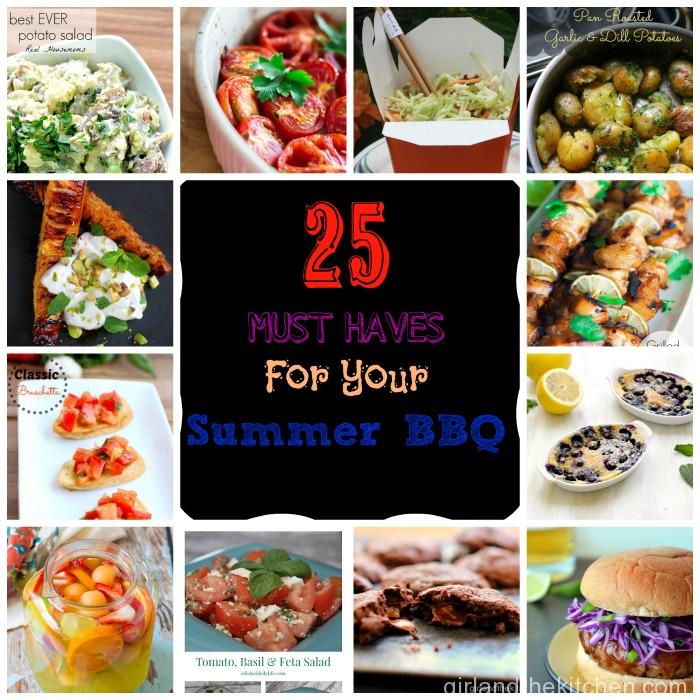 I am a pretty large fan of the BBQ season… Summers are short in the Chi and so hubs and I try and make the most of it each year. We have a huge backyard with lush landscaping and beautiful trees that offer shade and sun in all the right times of the day. When the warm summer months roll around, hubs totes all our furniture out of the shed and dusts off our grills in preparation for the busy BBQ season.
Our house has been know to host some pretty awesome dinner parties and our summer BBQ's are pretty epic.  We have two grills, a gas and a specialty custom made all surgical stainless steel charcoal grill that is only used for kebobs.  (You see the description must be put in because hubs had it custom made and well he is quite proud of it)
In the summers, our life feels more colorful.  We welcome people into our home almost every weekend and fill our tables with scrumptious salads and succulent freshly grilled meats. We chat late into the night and our laughter can be heard echoing through the streets, livening up the slumbering neighborhood. Hubs and I love planning BBQ parties.  There is something about filling our yard with hungry friends and full dinner tables that leaves us with feelings of complete and utter joy and peace. You can learn more about our epic BBQ's here in my Bruschetta post 🙂
However, any BBQ needs the right ingredients for success…And so ladies and gents I give you some pretty wickedly good recipes for my blog as well as some of my food blogger counterparts!  These should def make all of your BBQ's as epic as ours 🙂 Start with a drink and end with a sweet dessert! Happy Summer Everyone! Drinks: Raspberry Martini Mojito from Creative Culinary Homemade Strawberry Lemonade from the Recipe Critic Strawberry Coconut Margarita from A Girl Defloured Sparkling White Sangria from A Spicy Perspective  Fresh Mango Margaritas from Baker by Nature Starters: Favorite Homemade Hummus from Sally's Baking Addiction Tomato Basil and Feta Summer Salad from A Dish of Daily Life Tuscan Mussels and Shrimp from Girl and the Kitchen Classic Bruschetta from Girl and the Kitchen Hawaiian BBQ Quesadillas with Pineapple Mango Guacamole  from Half Baked Harvest  Entrees: Asian BBQ Pork Burgers with Slaw from Just a Taste Grilled Key Lime Chicken from The Recipe Critic Best BBQ Chicken Kebobs from Fabulessly Frugal Asian Flank Steak from Girl and the Kitchen Baked Apple BBQ Pork Ribs from Big Red Clifford   Desserts: Peanut Butter Pretzel Crisps Smores from Oh Sweet Basil Blackberry-Blueberry Clafouti from Taste Food Blog Roasted Pineapple with Honey and Pistacios from The Bitten Word Nutella and Salted Caramel Fudgy Cookies from Girl and the Kitchen Peach Bellini Popsicles from I Sugar Coat It Sides: Ratatouille Veg from December Daily Lemony Parmesan Asparagus from Girl and the Kitchen Best Ever Potato Salad from Real Housemoms Garlic and Dill Pan Roasted Taters from Girl and the Kitchen Asian Cole Slaw from Cashmere Apron
All images property of their respective owner.