Comforting Yums… Foodie Fridays Week #28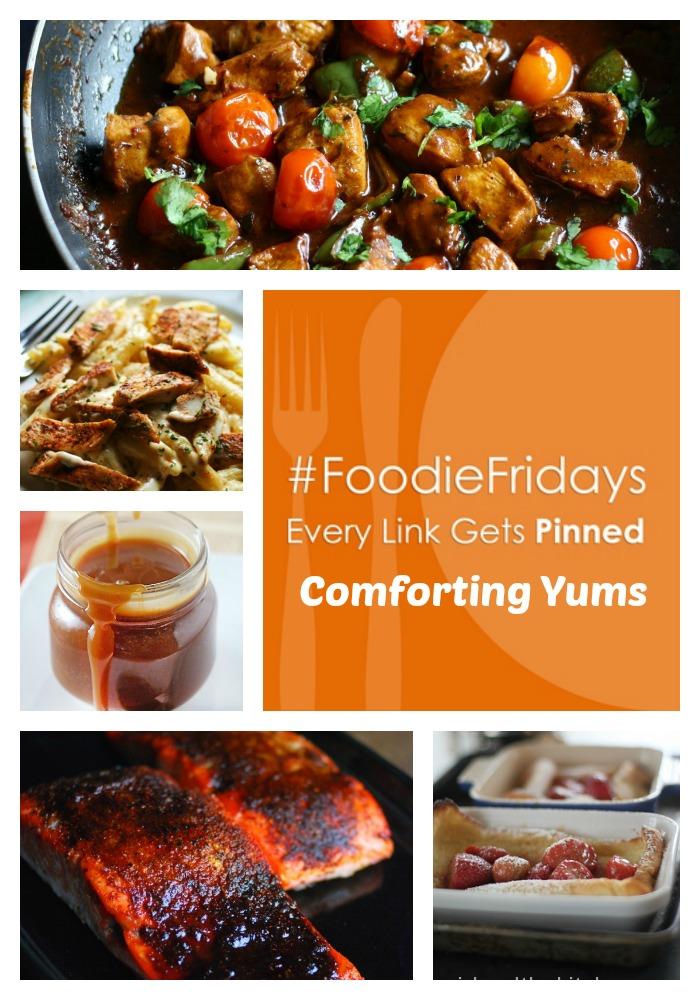 Happy New Year Everyone!!!!! Time to get back into our groove and start talking about some lovely yums!
My New Year's week was spent taking care of a sick munchkin and a feverish husband…only leaving me even sicker than both of them on New Year's Eve…so clearly food was the last thing on my mind.
But now that that's over…food is the one thing on my mind!!! And I am craving some comfort food in all shapes and sizes!
Sometimes comfort food isn't all that bad.  I mean check out this gorgeous Oven Roasted Maple BBQ Salmon from Three Beans on a String.  I mean it's seriously luscious looking!!! This girl's photographs are just insanity!!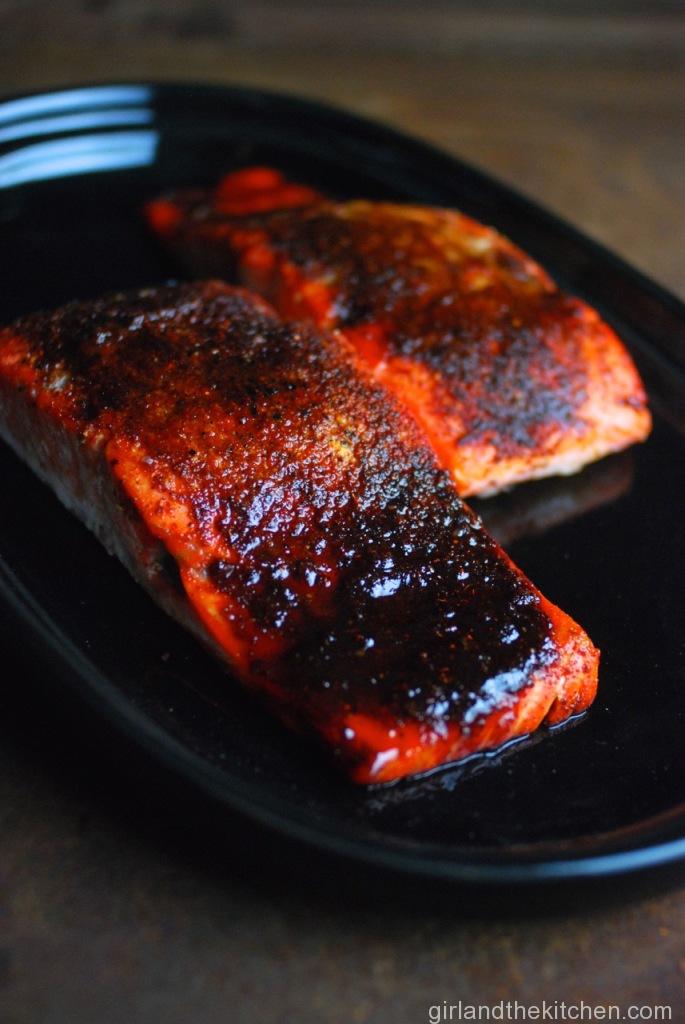 And check out this Drunken Chicken Marsala from La' Petit Chef!  She is very quickly becoming one of my very favorite bloggers!  I mean her pictures are just….#drool.
One of my favorite bloggers, I Thee Cook has a gorgeously enticing Creamy Cajun Chicken Pasta that has been lightened up!  I mean how much more comfort can you get!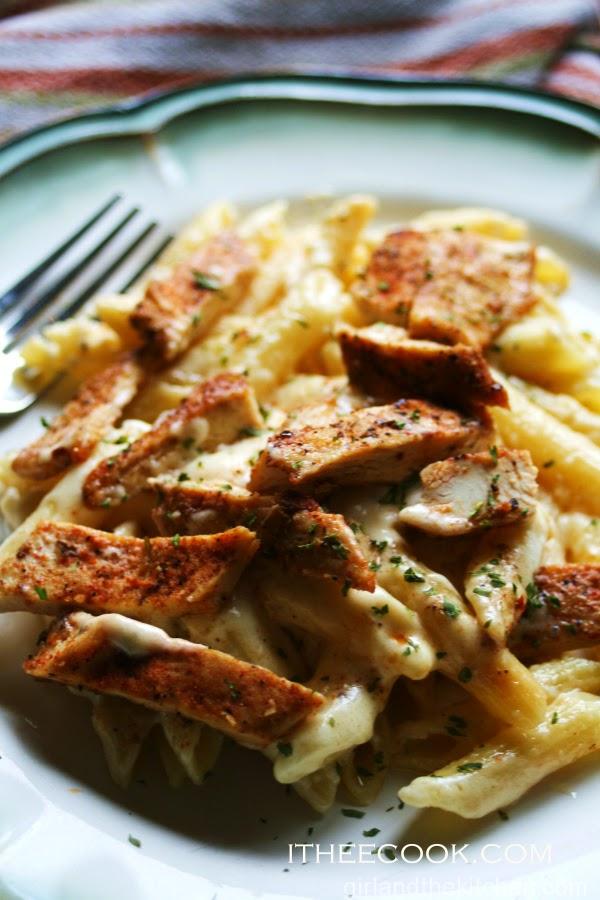 And we cannot forget about dessert can we now?  This Easy Salted Caramel Sauce from Frugal Living Mom   can probably be drizzled on cardboard and still taste good!  MMMM need to make me some of that…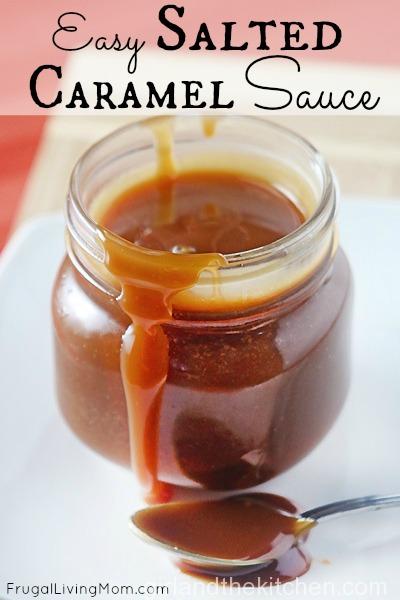 We have a pancake house by me…that is absolutely fantastic!  And they have the best pancake called a dutch baby…these Dusted Dutch Baby Pancakes from  Nibbles by Nic I'm betting are just as good.  In fact, they may be a weekend project 🙂
Alright that's all from me!  I am about to go over and make me some of these treats 🙂  That chicken marsala is calling my name!
Remember if you stop by my Facebook page and leave me the link of a recipe you linked up.  I'll be sure to give you a shout out on some sort of social media.  I will do my best to get everyone shared!
Of course, we also pin EVERY recipe that gets linked up to the Foodie Fridays board, so please feel free to share your favorite recipes (limit of 3) from your blog each week.
We'd really love it if you'd help us spread the word too! Share on Facebook…Instagram…Or heck just swing by and say hello! If you would like to share another recipe from the link up just add the hashtag #FoodieFridays to your post.