Sides and Apps…Foodie Fridays #23
I am kind of blown away that Thanksgiving is NEXT week! What? Where did the fall go?
This year there is just too much craziness going on so we decided as a family to go out for Thanksgiving.
But I do remember all my years of planning Thanksgivings the hardest thing for me is to come up with some of the appetizers and side dishes. So today's roundup features some awesome ideas for your Thanksgiving feast!
OH and in observance of this wonderful holiday…we will be taking a breaking from the linky party next week 🙂 So make sure to come back THE FOLLOWING week so you can link up!
Happy Thanksgiving all!
My friend Michelle from A Dish of Daily Life, and fellow linky party host had these adorable little sausage balls on her blog, along with a heartwarming story 🙂 These look like a sure win for any party 🙂
Then there were these beautiful Savory Buns filled with thyme, cheese and bacon…these seem like they would go flying off the table and fast!
These Copycat Takeout Egg Rolls from The Woks of Life had me salivating…immediately. Check them out!
Tell me how gorgeous are these little Mini Individual Sweet Potato Boats from I Thee Cook. Just adorbs right?!
And how could I forget one of my fave vegetables…cauliflower. And this Cauliflower Gratin with BACON from the Mccallums Shamrock Patch will have everyone licking their plates clean!
And lastly there are my Savory Stuffed Shrooms...and they are always present at any and all of my holiday parties!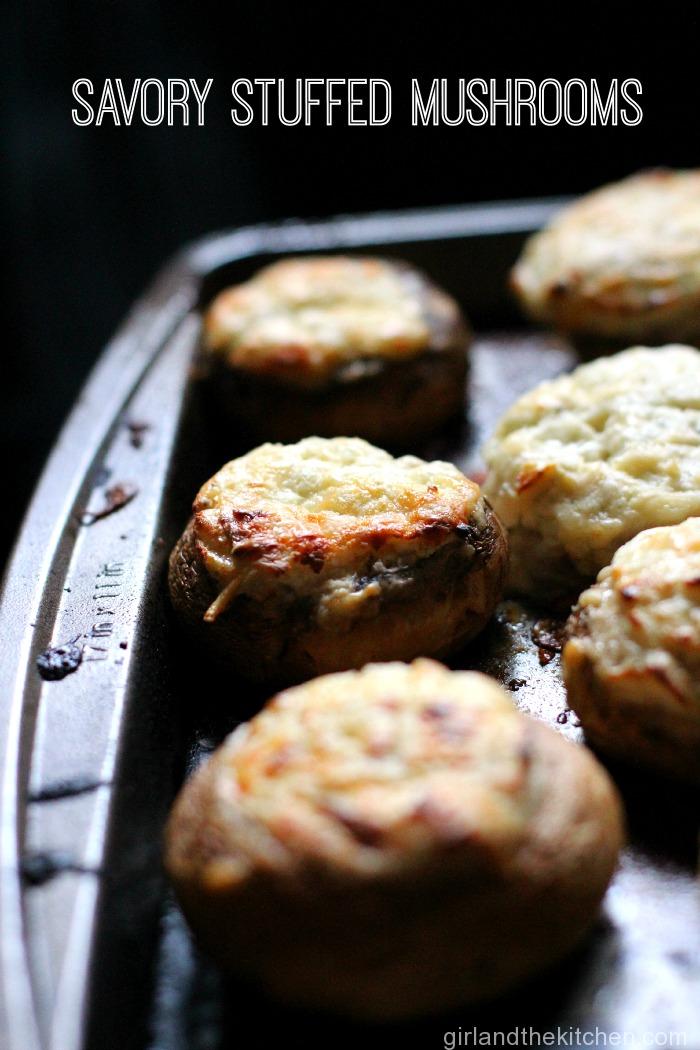 That's all guys!!! Let's get a partying!
Remember if you stop by my Facebook page and leave me the link of a recipe you linked up. I'll be sure to give you a shout out on some sort of social media. I will do my best to get everyone shared!
Of course, we also pin EVERY recipe that gets linked up to the Foodie Fridays board, so please feel free to share your favorite recipes (limit of 3) from your blog each week.
We'd really love it if you'd help us spread the word too! Tweet us. Share another recipe from the link up and add the hashtag #FoodieFridays. Let's build a community here!

This party is hosted by: