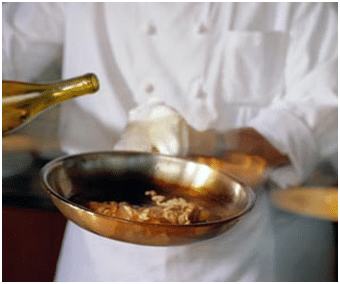 Private Chefs
Our personal chef services offer a variety of options to fit your needs. Learn how to cook in the comfort of your own kitchen as our chefs guide you through steps and techniques that you will find valuable in planning everyday dinners and posh dinner parties. Your personal chef will help you prep, cook and clean-up , promising to leave your kitchen immaculate with a little more food in the fridge. Invite your friends over for a private cooking lesson at your home, complete with yummy bites, laughter and fun! Let your inner chef come alive and turn your kitchen into a playground for your taste buds!
No time to cook and still want to eat well? Our personal chefs can come to your house and create a week's worth of meals for a family of one or 12. With menus designed to fit any special dietary requests or specifications no foodie will be left unsatisfied! Want to throw a dinner party for your closest family and friends and still be the host with the most? Let us do all the prep work, cooking and cleaning and we will leave the entertaining to you!
Choose from a number of our topics or customize your very own!
Girls Night Out
Basic Knife Skills
Menu Planning Basics
A Night in Moscow
The Country Farmhouse
Parisian Bistro
Tuscan Countryside
Spanish Siesta
Moroccan Memories
Middle East Caravan
La Hacienda
Contact us for more details and quotes on your personal chef events!