WANT TO PARTNER WITH MILA?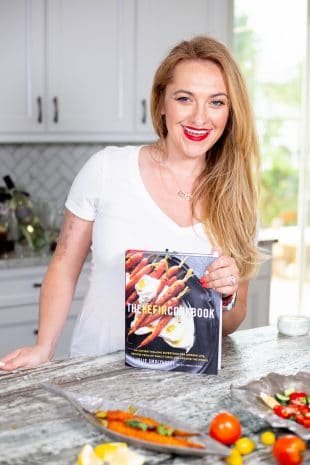 Mila Furman is an accomplished private and personal chef, instructor and food blogger serving families in Chicago, its surrounding suburbs, and lower Wisconsin.
Thankfully, Mila's cooking and charisma match well together—and she has attracted several marketing partners who want to be a part of her brand. Likewise, she is seeking the right and best partner—besides her husband—who can best work with her moving forward.
While we don't want her to replace her husband, we are looking for like-minded partners and affiliates who share the same experiences and clients.
Here is a handy-dandy guide on what Mila looks for. PLEASE READ IT BEFORE SENDING US SOMETHING. She and her team—yes, she has a team looking at this stuff—will reach out to you if there is a fit.
"I SO WANT TO WORK WITH YOU!"
Do your homework to see what Mila covers, how she crafts content and how she creates food. We can tell who does this step and who doesn't—seriously.
Check out the products Mila has reviewed or shared in the past. If you cannot tell if a product or service fits a category, then chances are it won't work.
Do you have a strong social media base? Great. PROVE IT. We like numbers.
If you have a product that is changing the way people use traditional methods, we want to listen. But make sure it works how you want it (remind us to tell you about the blender that almost caught fire!).
Above all else, be honest and objective. We like smelling food, not BS.
"NO WAY."
"I can tell when I get a form letter," Mila says.
If you don't know what Mila writes about, or what she is passionate about, save the keystrokes.
We are not impressed with embellished letters with tons of testimonials. Get to the heart of the matter (thanks Don Henley for that reference).
Don't be overly promotional. If we like something, our team will help you promote it— TOGETHER.
Brands Mila has Partnered With
Think you got it? Good. Reach out to Mila with more information.