What People Are Saying
Mila helped plan an unforgettable dinner party for my Mom's 75th Birthday! From the delish menu to the staff to the to-die-for dinner, the night was perfect! Our guests had an unbelievable evening and my mom is forever grateful for a memory she will cherish forever! And through this exciting experience, I made a friend! Mila is amazing- she listens and plans her events beautifully and takes care of everything! I can't not recommend her enough! ❤️
Arielle H.
I am so happy I found Mila from Girl and the Kitchen! She and her staff made a wonderful meal in my home for my guests. Everyone LOVED the food, it was amazing. I will definitely be using her services again!
Angela Z.
Mila, thank you for the wonderful dinners. Over the past few weeks that you have cooked for us, we find it hard to go out to restaurants anymore because nothing tastes as good as your food.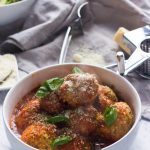 Anastasia M.
Mila and her team did an amazing job this past weekend helping me pull off the best 40th birthday party for my husband for 100 people! Her custom Italian menu was delicious and she made the process of putting together the party super easy. She thinks of everything so you don't have to! Highly recommend!
Katie H.
Absolutely love Mila and her team! Can't imagine my life without them. They will cater to your health needs and still make delicious food. I highly recommend her catering and in house meal planning.
Giuchi G.
My husband and I were just commenting how we LOVE using your personal chef service. Our whole family is eating healthier, saving time, and enjoying delicious food. Thank you!
Katie S.

My daughter and her husband purchased a package from Girl and the Kitchen for my birthday. I absolutely loved it and would recommend this option to anyone looking for a special evening. Thank you so much, Mila and Trevor. We couldn't have enjoyed it more!
Margo T.
I can't tell you how happy I am!  Your team made 5 meals and I sampled them all! I can't tell you how happy I am! It's beyond delicious! This is going to be a game changer!!!!
Kristin B.
We just had Mila for a girls night 40th birthday!!! Highly recommend!!!
Jamie G.
I thought about doing one of those [meal delivery] boxes. First of all, you do not get absolutely 100% personalized attention, a personalized menu and meal plan, and meal portion sizes are some times smaller, plus you still have to wash, chop, clean, and prep everything…
This was so amazing having EVERYTHING done for you and just re-heat or put in a dish and in the oven and all done. I will definitely be doing this again, can't say enough good things about Mila!
Mila A.
Further references available upon request.