TGIF!!!! Happy Friday!  This little blogger has had a hard week
 So glad it's Friday!
 I have been super sick and not at all in the mood to look at food even
 I KNOW shocking right!  All I wanted was soup and tea… And so I drank and drank some of my ridiculously over priced Tevania teas and slurped this Chicken and Rice Soup that I whipped up in 30 minutes with some leftover ingredients.  And it definitely made me feel a little better.
Now I have a sniffle munchkin running around the house.  And we all know there is nothing worse than a munchkin with the sniffles
 Poor munchkin… Oh well… Just gotta stuff her with some elderberry and Manuka honey!
Moving on to happier things…I found some rather delightful recipes from you all this week!  And was pretty excited to share them and pin them so that I can make them!
Do you guys know what Ferroro Rocher is?  If you don't you really should learn.  They are AMAZING!!! Hazelnut candies with a crunchy shell, a creamy hazelnut filling and a hazelnut right in the middle.  YUMMERS!  And this genius, Lindsey from Follow the Ruels has figured out how to get it all into a cookie recipe! It sounds like some crazy good stuff!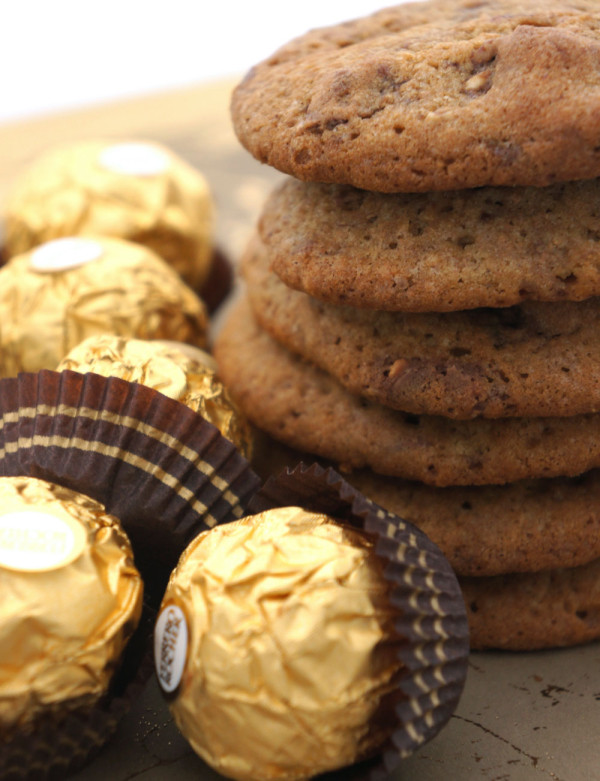 I personally am one of those crazy people who is always wondering how things are made and if I can make it at home.  Sure enough The Chicken Chick shares my love for researching and creating!  She has a fantastic tutorial on how to make homemade mozzarella.  And I think I will be finding myself elbow deep in milk and rennen this weekend!
When I'm sick…I crave soup.  And this creamy batch of cheese and beer goodness  from Foodtastic Mom is right up my alley.  And I can throw it all into a crockpot and have it ready in the morning!?!  Even better!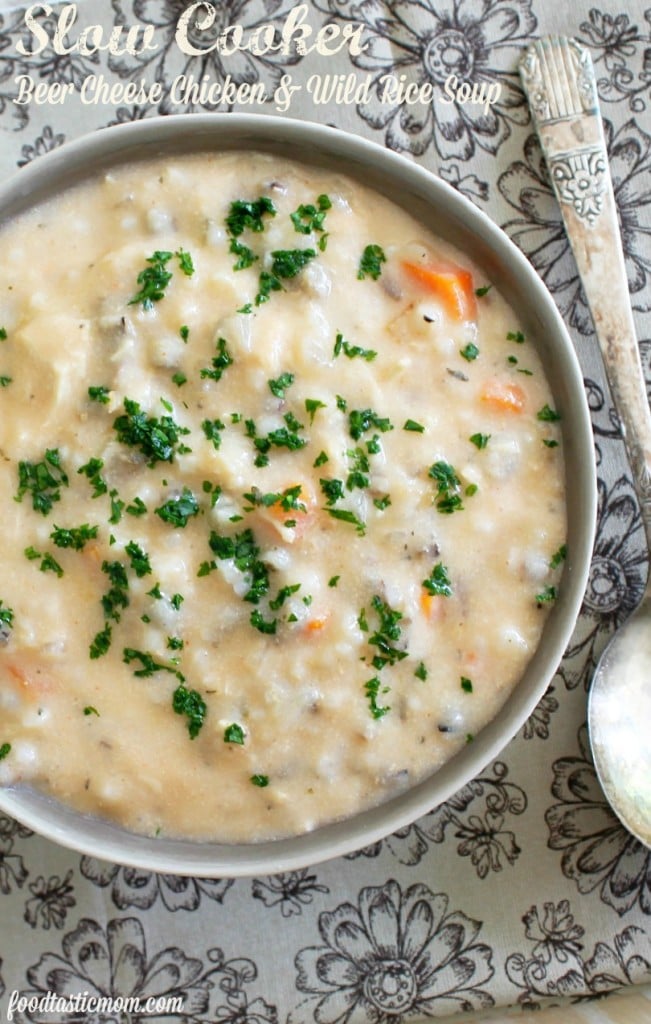 And then there are fruit…or variations of the sort
 And this little chickadee has become quite the frequent flyer in our linky parties!!!  Her desserts are seldom boring and her pictures always look fresh and vibrant!  This weeks rendition of a classic galette features fresh plums and ripe summer cherries…such yumminess!
 I think I feel a little better looking at these yummy treats
So on that note…
Let's keep the fun going guys!
The rules are simple!
Link up your favorite recipes from your own blog. (Please do not repeat the same posts week after week. We will delete repeat posts.)
Share the party so others can join in the fun. Tweet us! Use the hashtag #FoodieFridays
Visit at least 2-3 links and leave a thoughtful comment. Everyone loves to be appreciated! Let them know you are visiting from #FoodieFridays!
If you'd like to include our button on your sidebar or link party list…or even a link back to us on your individual post you are linking up, we'd greatly appreciate it. But there is no obligation to do so.
We'd love to connect with you on social media, but again, that isn't a requirement of the party. If you'd like to check out our Pinterest boards though, we think you'll find some great pins!
 Mila @ Girl and the Kitchen
Krystal @ Krystal's Kitsch 
Christie @ A Kitchen Hoor's Adventures
Michelle @ A Dish of Daily Life
Petro @ The Seaman's Mom    
Loading InLinkz ...